Herefordshire Council is looking for big hearted residents who are willing to open their homes to people who need support
Herefordshire Council is looking for big hearted residents who are willing to join an inspirational army of Shared Lives Carers who have opened their homes to provide extra support to vulnerable members of the community.
Currently over 50 Shared Lives Carers are providing full time or temporary accommodation for 75 people registered to the Shared Lives scheme.
The scheme is designed to support adults with learning disabilities, mental health problems, or other needs that make it hard for them to live on their own.
Shared Lives means caring people can build a paid career from their own home, in a rewarding role that can fit around part time jobs and family responsibilities. As well as being paid, carers also receive training and support from the council's Shared Lives Team.
By opening up their homes the Carers help people to live ordinary lives in the local community, enabling them to stay in the area, make new friends and in some cases give them the time to recover from hospital treatment, instead of staying in a care home.
If you have a big heart, a spare room and are interested in becoming a Shared Lives Carer call 01432 260798 or find out more by visiting www.herefordshire.gov.uk/sharedlives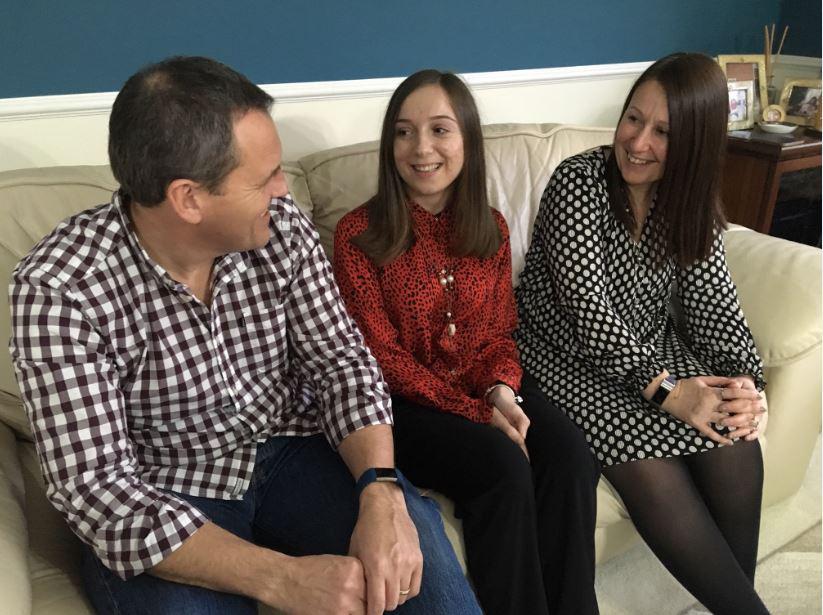 Allison and David Evans have been Shared Lives Carers with Herefordshire Council for several years.
Allison said: "I had previously worked in the care industry, so finding a job where we could provide care for someone in our own home was perfect.

"We provide a safe nurturing family environment that helps people to reach their full potential. As a couple we're really people focused, so we like to find out what the people we care for enjoy doing, so we can do things together as a family."
Becky has been living with Allison and David for three and a half years through the scheme.
Becky added: "Being part of Shared Lives has changed my life in a huge way. Allison and David have made me feel part of their family and this has helped me to become more independent as I've grown older."
Councillor Paul Rone, Herefordshire Council Cabinet Member for Health and Wellbeing, said: "Shared Lives Carers are invaluable. They provide practical and emotional support to people who need a bit more help to live independently, and who wish to stay in their own community.

"Our Shared Lives Carers in Herefordshire help people become independent and more connected with friends and family, as well as remaining active members of their community.

"If you think you have a big enough heart to take on the rewarding role of a Shared Lives Carer, please get in touch with the Shared Lives Team at Herefordshire Council on 01432 260798.

"The team are also hosting a drop-in information session on Tuesday 19 February from 11am - 2pm in Committee Room 2 at the Town Hall, Hereford, which is a great opportunity to find out more about becoming a Shared Lives Carer."
Published: Wednesday, 13th February 2019