Community Champion award nominations close 11 February
There is just one week to go to vote for your 2019 Community Champion.
Now in its fourth year, the awards continue to show appreciation for the outstanding contribution made by individuals and groups across the county.
Five categories are open to nominations for people in Herefordshire who have made a positive difference in their community. The awards recognise exceptional contributions to local communities in the following categories:
Community Champion
Volunteer Champion
Caring Champion
Environment Champion
Youth Champion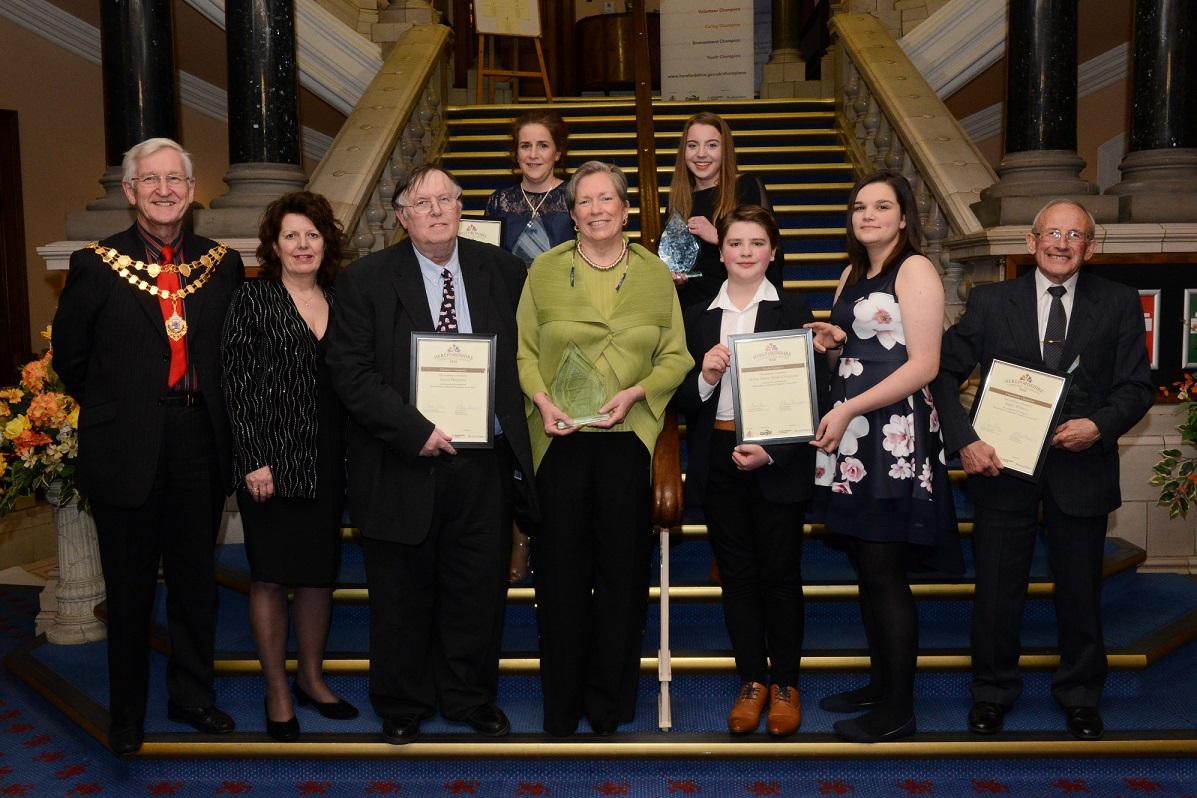 Herefordshire Council Chairman, Councillor Brian Wilcox, introduced the initiative in 2015 to provide a platform to say thank you to all those groups and individuals who have "gone that extra mile" to help their communities.
Councillor Wilcox said he was "very proud" of those judged to be outstanding in their communities. He added: "Lots of things have happened in communities and that's what I want to nurture and expand, and to say 'Thank You' on behalf of the council."
An elegant glass trophy and £500 will go to each winner in the five categories, with an additional £500 going to the overall winner - all made possible by sponsorship from Avara Foods. The shortlisted finalists will be invited to attend a presentation evening on Friday 22 March 2019 where the winners will be announced.
Nominations close at midday on Monday 11 February, and can be made online at www.herefordshire.gov.uk/champions
Published: Monday, 4th February 2019