Hereford Design Guide will help inform future decision-making on planning applications
Herefordshire Council is encouraging local people to take part in a consultation to help inform the development of a design Guide for the centre of Hereford – a key planning document that will aim to improve the design of new development within the heart of the City
The Hereford Design Guide has been commissioned by the council and funded jointly with the new University. Allies & Morrison are the consultants preparing the document, which will guide regeneration and the short-, medium- and long-term potential for change and growth in the town centre.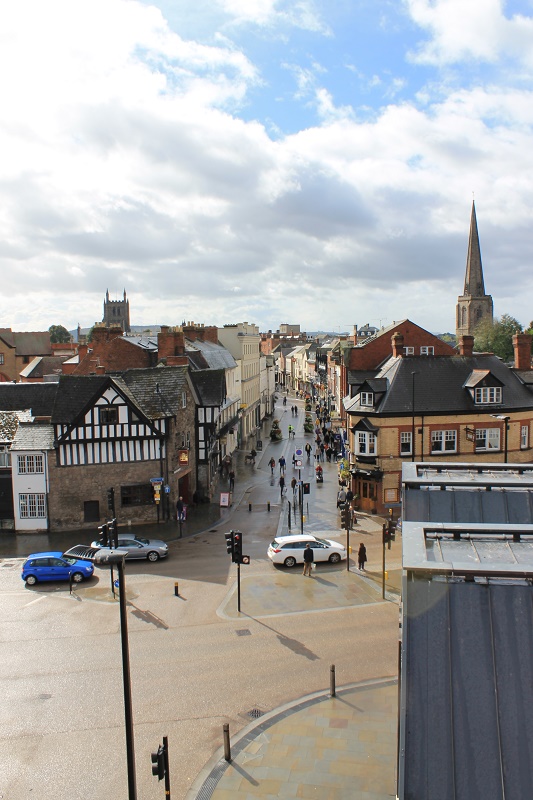 The public consultation is now live and will continue until Monday 11 March.
There will be a public drop-in session at the Courtyard on Wednesday 13 February.
The session, running from 1 - 4pm, will allow local people the chance to learn more and discuss the Hereford Design Guide with Forward Planning Officers and consultants Allies & Morrison.
Display materials will then be available in the council's Plough Lane offices for the remainder of the consultation.
Cllr Philip Price, Cabinet member infrastructure, said:

"This draft document has been produced to assist in guiding planning policy for the Hereford Area Plan, which is currently in development. The consultation aims to gauge public opinion on the influence the draft document should have on future planning policies in Hereford City.

"We want to ensure we have a wide range of views represented, so public feedback is vital. I would urge all residents to take part, and help to shape future planning policies which will further improve Hereford as a great place to live, work, study and visit."
For more information visit www.herefordshire.gov.uk/HDG
Published: Wednesday, 30th January 2019