New LED lighting systems and solar panel installation will help to reduce carbon emissions and improve efficiency
Following on from the success of recent LED lighting at both Plough Lane offices and Garrick House car park, new LED lighting has recently been installed at both Maylords Orchard car park in Hereford and Unit 3, Thorn Business Park in Rotherwas.
In addition to providing better lighting, as the LEDs are much more efficient they will also deliver both cost and carbon savings which will help to reduce running expenditure and reduce carbon dioxide (CO2), a greenhouse warming gas.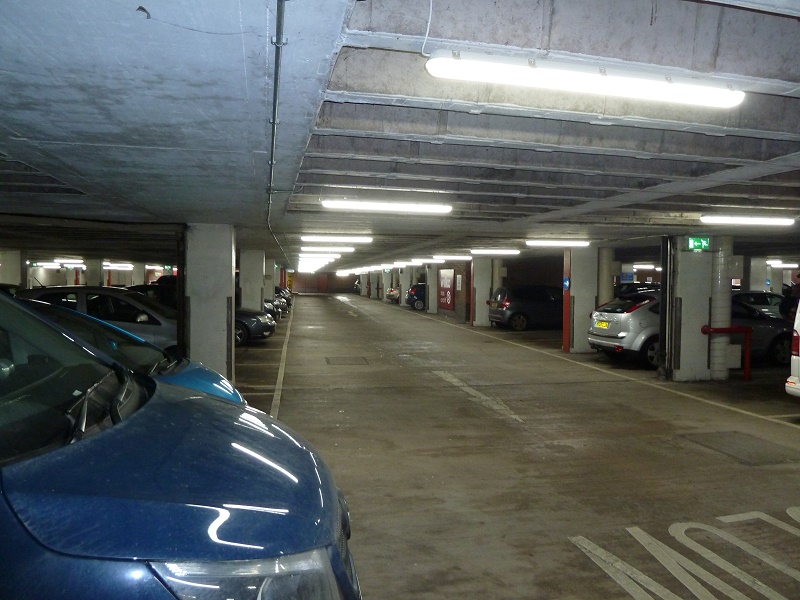 The lighting installed at Maylords Orchard car park is expected to save approximately 99,000 kWh of energy per year and will result in an overall carbon reduction of 34.5 tonnes of CO2 per year. The system will save the council an estimated £12,000 per year, giving the project a payback period of less than three years. The bright uniform LED lighting also reduces shadows, improves visibility and will help users to feel safer and provide car drivers with more lighting and therefore better safety.
The installation at Unit 3, Thorn Business Park, meanwhile, will save approximately 36,000 kWh and eliminate emissions of 12.4 tonnes of CO2 annually. This project will save a further £4,000 per year.
In addition to the lighting projects a new solar panel array has also been installed at Kingsland Depot, Street Lane, Kingsland, which is run by Herefordshire Council's partner, Balfour Beatty Living Places. The installation is expected to generate approximately 15,000kWh of energy per year, help to reduce carbon emissions by 8.4 tonnes of CO2 per year and generate annual savings of approximately £2,000.
All three projects are part of the Council's ambitious Carbon Management Plan which seeks to reduce the Council's carbon footprint by 40% by 2020.
Cllr Philip Price, cabinet member infrastructure, said:

"Herefordshire Council is committed to improving our energy efficiency and sustainability. These new LED lighting systems and solar energy panels will help to reduce CO2 emissions and deliver more efficient energy and financial savings, meaning greater value for local taxpayers."
Published: Monday, 28th January 2019