Herefordshire Council has invested in free online courses to help parents and carers better understand their children
From dealing with the terrible twos to tips on potty training – parents and carers in Herefordshire are being offered free online support and guidance to help them understand their children better.

Herefordshire Council has invested in three award winning online courses, provided by the Solihull Approach (a national NHS organisation for parenting approaches).

These courses are suitable for people living in Herefordshire who want to understand their child better; need some help with sleeping, potty training and being dummy free; who want to learn how to cope with the terrible 2s or teenage years; are pregnant or a parent to be and looking for some support to help them bond with their baby; a grandparent or carer needing help to understand the child in their care.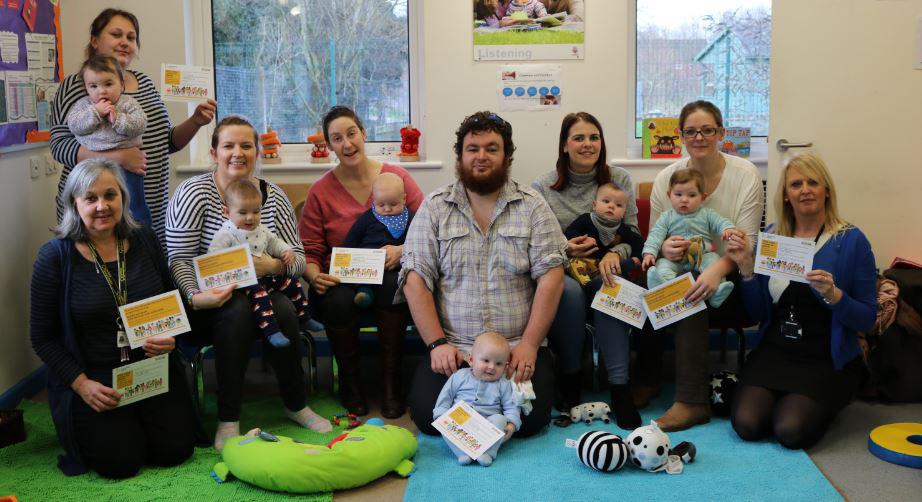 The course information is available on postcards that are currently being distributed across the county.

The three available courses are:
Understanding pregnancy, labour, birth and your baby
Understanding your baby
Understanding your child
To register for an online course visit www.inourplace.co.uk and use the Herefordshire specific access code: APPLEHERE. If you experience difficulties trying to access the courses, technical support is available Monday to Friday from 9am to 5pm on 0121 296 4448.
The Solihull Approach is a UK programme, developed with the population of the UK and with research carried out on the UK population. It was established 20 years ago. The resources have been developed by professionals from health, education, by working together with parents.
Councillor Elissa Swinglehurst, Cabinet Member for Children and Families said: "Herefordshire Council understands that it's not easy being a parent, so if you feel that you might need a little help these free online courses are ideal.

"The courses are available to parents, grandparents, carers, foster parents, family members and friends – all you need is a Herefordshire postcode.

"Accessing the courses is simple and they can be completed in the comfort of your own home. Once you've completed each course you will receive a certificate that can be downloaded and you'll have the option to print it off.

"I'm encouraging everyone to take advantage of this fantastic learning opportunity."
Published: Monday, 14th January 2019