LEGO®: Brick History exhibition comes to Hereford this spring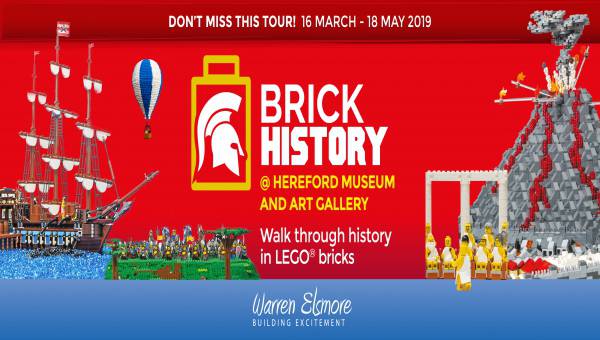 Hereford Museum & Art Gallery is thrilled to welcome LEGO®: Brick History this spring – an exhibition guaranteed to delight families and fans of all ages.
Opening on Saturday 16 March 2019, Warren Elsmore's Brick History takes famous moments from history and imagines them in LEGO® bricks. From DNA and the Big Bang to Mozart, Martin Luther King and mobile phones, LEGO® artist Warren Elsmore and his team have created a celebration of our shared stories, struggles, and triumphs, made from everyone's favourite Danish toy.
Judith Stevenson, Museum Team Leader for Hereford Museum & Art Gallery, said:
"We are delighted to welcome Brick History to Hereford Museum & Art Gallery this spring. The exhibition is sure to delight all generations; reliving moments in history through inspirational models, an activity zone with soft bricks and LEGO® building and modelling for all ages, plus special 'Family Saturday' and holiday activities and the chance to display your own models. We expect the exhibition to be very popular – especially over the Easter holidays – so book your tickets well in advance."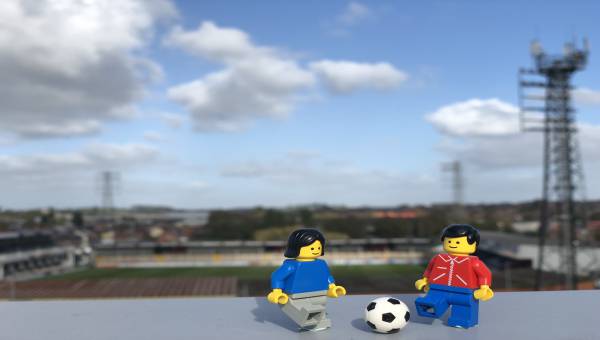 LEGO® mini figures at Edgar Street
LEGO®: Brick History will be at Hereford Museum & Art Gallery 16 March – 18 May 2019.
Advance tickets can be bought from The Courtyard Box Office or online at www.herefordshire.gov.uk/legobrickhistory
Brick History is brought to Hereford by Herefordshire Council, with support from Hereford BID, NMiTE and the Herefordshire Museum Service Support Group.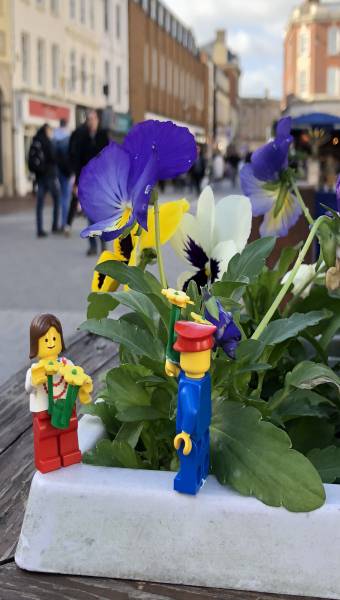 LEGO® mini figures in Hereford High Town
LEGO® Brick History City Trail
As part of the exhibition, Hereford BID will host a LEGO® trail around Hereford City centre. Hereford BID is challenging all schools, LEGO® clubs and enthusiasts to make a model inspired by a Herefordshire landmark. Models can be any size, and the chosen models will be displayed in shops and businesses around Hereford City for the duration of the Brick History exhibition.
Find out more online at www.herefordshire.gov.uk/legobrickhistory
Published: Thursday, 10th January 2019