Work to replace the full bridge deck to start on Tuesday 8 January 2019
Work to replace the deck of Storesbrook Bridge, situated on the B4214 between Staplow and Ledbury (Bromyard Road) will commence on Tuesday 8 January 2019. The new bridge will open after 5pm on Friday 5 April 2019.

Until the closure date, the bridge will continue to be inspected on a regular basis to ensure it remains safe to use.

Storesbrook Bridge has provided outstanding service to the local community over many decades but has experienced a steady decline in condition, expected due to its age. It has now reached the end of its working life and needs to be replaced. Although the closure will cause inconvenience for several weeks, the new bridge will serve future generations for many decades to come.

Herefordshire Council, working in partnership with Balfour Beatty Living Places, has been working with local communities to minimise the impact of work to replace the full bridge deck.

Letters have been sent to local residents and businesses to keep them updated and to provide diversion information, and arrangements have been made to ensure students can travel from Ledbury to Bosbury Primary School by bus.
A diversion route map is shown below.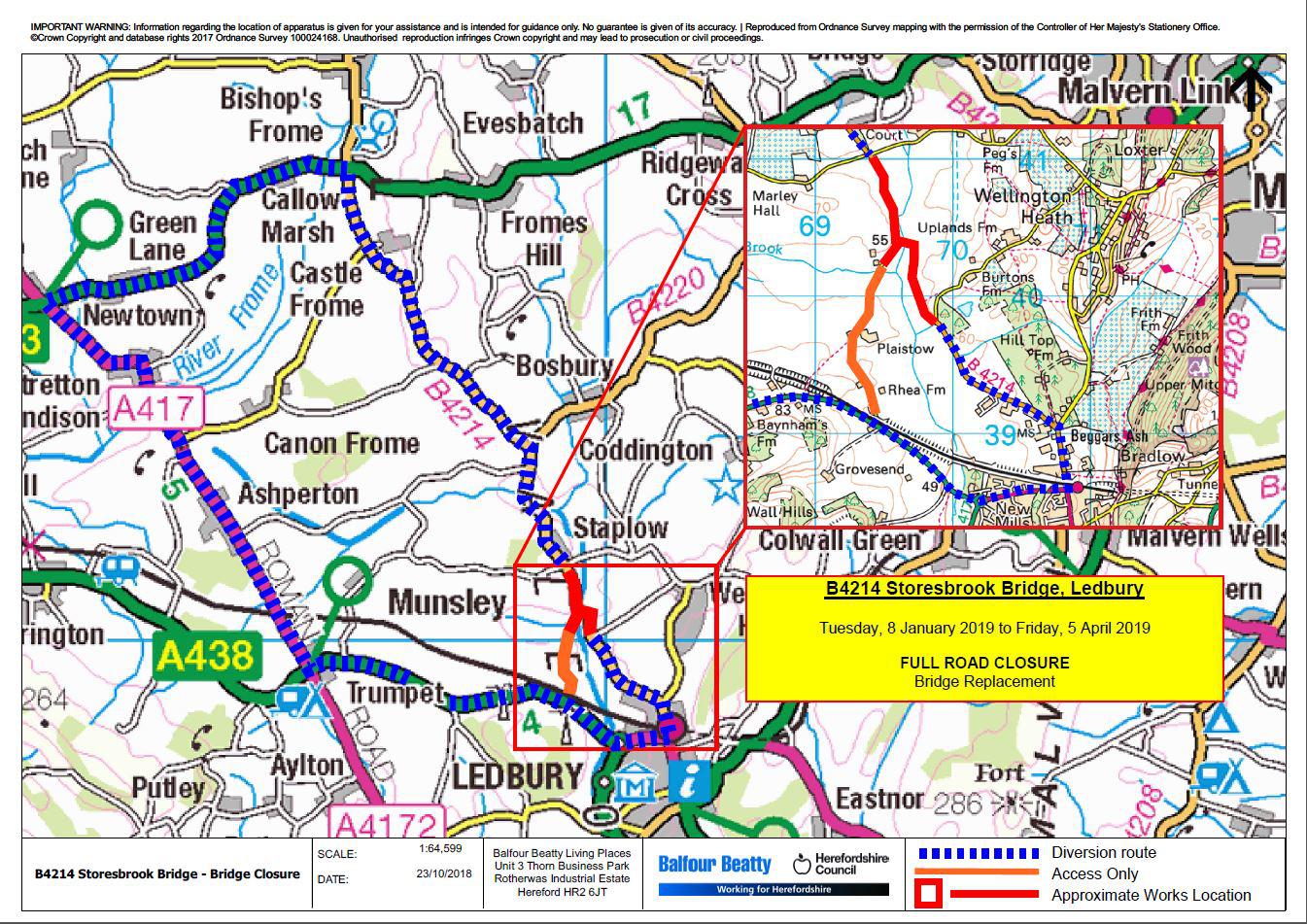 Published: Thursday, 3rd January 2019