Late night opening at Black and White House Museum, 12 and 19 December 2018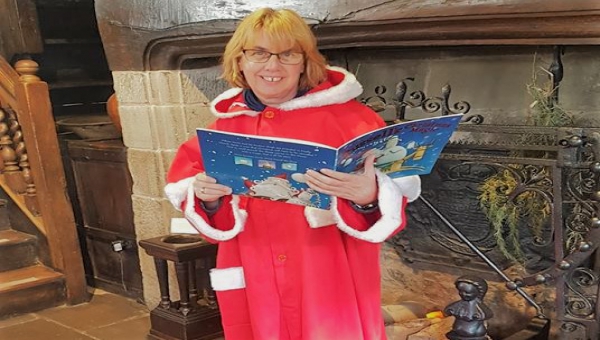 Mrs Claus will be reading Christmas stories at the Black and White House Museum
Mrs Claus is taking time out of her busy Christmas schedule to bring festive fun to Hereford families this December.
As part of The Black and White House Museum's late night opening events, on December 12 and 19, children can sit beside the fireplace and enjoy Mrs Claus's tales of wonder and delight about Santa, his elves and the magic of Christmas.
Herefordshire Council will open the iconic building to the public free of charge between 4pm and 7pm on both dates. Visitors can enjoy the spectacle of the museum decorated for the festive season in traditional Jacobean style, learn about Christmas in the 16th Century and join in with fun, hands-on activities.
The gift shop will also be open for those wanting to seek out some unique Christmas gifts for family and friends.
Items for sale include replica Jacobean pottery, traditional 16th Century games and music, handmade scented candles, beautiful hornware plates and dishes made from cattle horn, and Hereford memorabilia celebrating our city.
Julia Radburn, The Black and White House Museum Supervisor said:
"The museum's Christmas events have always proved popular and we're looking forward to welcoming more families to join in the festive fun this year.

"It's a great way to immerse children in history, and offers a fantastic alternative to the modern Santa's grotto experience that the whole family can enjoy."
For more information about the Black and White House Museum, visit www.blackandwhitehouse.org, follow their Facebook page @blackandwhitehousehereford, or telephone 01432 260694.
Published: Monday, 10th December 2018