Herefordshire Now is the new quarterly residents' magazine from Herefordshire Council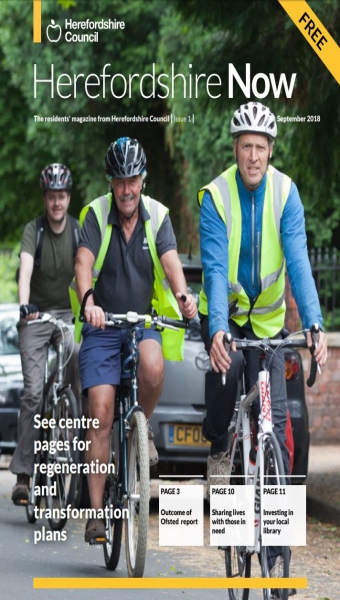 Front cover of Herefordshire Now magazine
Herefordshire Council has launched a new publication to share news and information about council services with residents. Produced four times a year, Herefordshire Now will be available on the council website, with a small number of paper copies available through community outlets such as libraries and council buildings.
The magazine follows on from the positive response to the 'How your council tax is spent' publication, which was delivered to every household in March with council tax letters. Residents told us they welcomed finding out more about the council's priorities and how their council tax is being spent.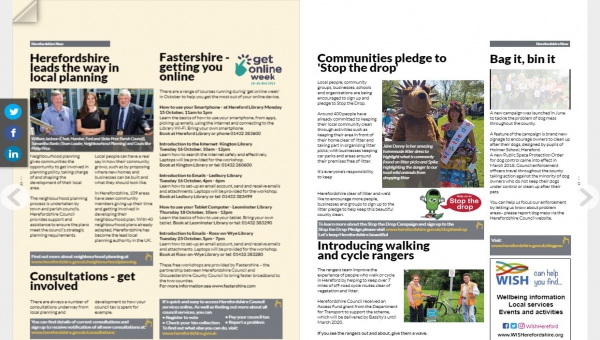 Inside Herefordshire Now magazine
Each issue of Herefordshire Now will include news about a range of council services, and information such as details of council-run courses and events. With a large number of people now accessing information on their digital devices, being online means that readers can easily link through to further information and see video content.
For people who would still prefer to read from a paper version, copies of Herefordshire Now will be free to pick up from community outlets such as libraries and council buildings. The cost of printing the magazine (£499) has been met by the council for the first issue, however it is planned to cover this cost in future through advertising.
Herefordshire Now is available at: www.herefordshire.gov.uk/news/herefordshirenow