Lance Corporal Allan Leonard Lewis VC is Herefordshire's only county-born WW1 Victoria Cross recipient
Commemorating the centenary of the awarding of the Victoria Cross to Lance Corporal Allan Leonard Lewis VC
Herefordshire dignitaries and members of the A L Lewis VC Memorial Fund honoured and commemorated the death of Lance Corporal Allan Leonard Lewis VC on Friday 21 September 2018 - 100 years to the day of his passing.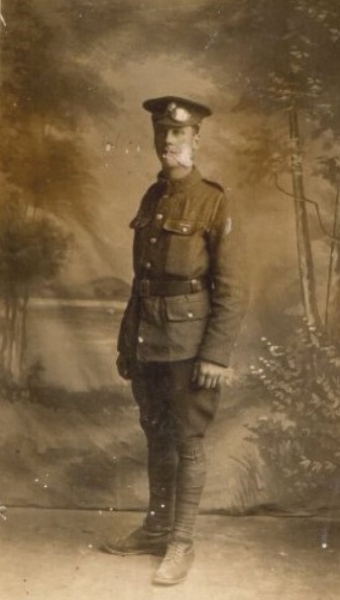 Allan in the uniform of the Army Service Corps (c) A L Lewis VC Memorial Fund
Lance Corporal Lewis took part in the final allied push to break the German Hindenburg Line in late 1918. He showed exceptional bravery under fire during these final battles, but was killed on 21 September 1918, a few weeks before the war's end. He has no known grave. The extraordinary acts of heroism performed by Lance Corporal Lewis during the First World War led to the awarding of the Victoria Cross.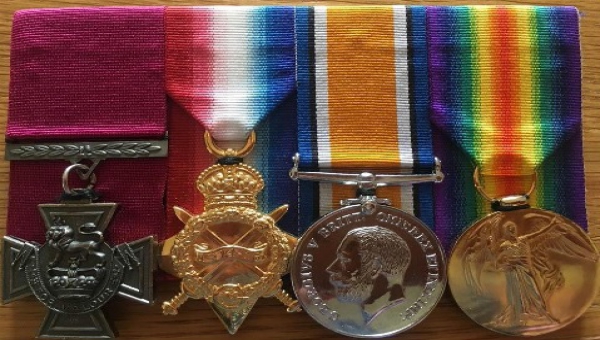 Allan's medal set (c) A L Lewis VC Memorial Fund
Commemorations began in the tranquil gardens of Hereford Cathedral. The Very Reverend Michael Tavinor, Dean of Hereford, offered a prayer of dedication on a stone plaque set to honour the memory of Lance Corporal Lewis VC and all those awarded the Victoria Cross during The Great War.
Proceedings then moved to the Old Market 11am where Major Alan Harrhy, Vice Chairman of A L Lewis VC Memorial Fund, led a ceremony to unveil a bronze statue of Lance Corporal Lewis VC. The tribute was sculpted by Jemma Pearson who also created the Elgar statue which overlooks Hereford Cathedral.
Her Majesty's Lord Lieutenant of Herefordshire, The Dowager Countess of Darnley, unveiled the statue:
"I am proud to represent Her Majesty to honour this heroic man on the centenary of the Great War's end. Allan was an exceptionally brave man; to risk one's life so courageously, knowing that the war was coming to an end, was an act of supreme selflessness."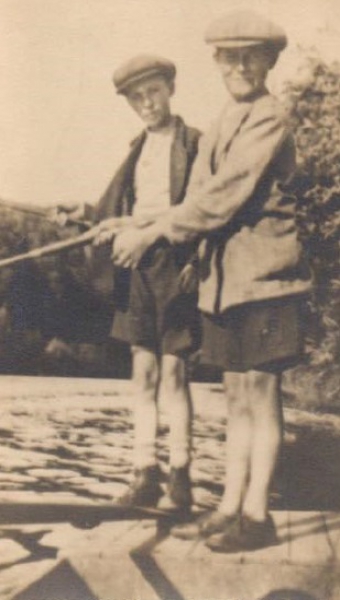 Alllan and brother Frank as young boys fishing the River Wye (c) A L Lewis VC Memorial Fund
Dawn Lewis, Chair of the A L Lewis VC Memorial Fund and great-niece of Allan:
"When I first thought of the idea of a statue, some said it was a wonderful thought yet an adventurous task. Through the hard work and commitment of my team, and with the support of all those who have contributed, whether it be monetary or by giving their time and skills, we have reached our goal. I am delighted to be able to commemorate Allan's short but heroic life with my family, trustees and supporters. Dreams do come true!"
Councillor Brian Wilcox, Chairman of Herefordshire Council, led thanks to all those who made the centennial commemoration possible:
"Many individuals, charities, organisations and businesses have worked with Herefordshire Council in supporting the A L Lewis VC Memorial Fund by contributing funding, prizes, expertise and hard work to ensure that our brave local hero can be properly honoured in such a memorable way."
Published: Friday, 21st September 2018