Update on the City Link Road progress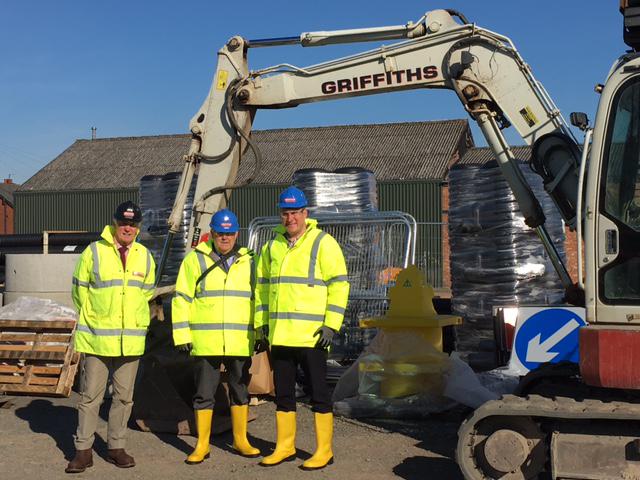 Two members of Herefordshire Council's cabinet were given an opportunity to view progress on-site of the City Link Road, with a site tour by Alun Griffiths (Construction) Ltd.
The road, which is due to be completed by autumn 2017 will unlock development land in the centre of the city enabling the construction of housing and commercial property.
Councillor Philip Price, cabinet member infrastructure said:
"The site visit provided a great opportunity to walk the road footprint; which brought to life the vision of how the road will link the two sides of the city. Many people haven't seen the hidden parts of this area which will be regenerated with the construction of new homes and more commercial premises."

Councillor David Harlow, cabinet member Economy & Corporate Services added,

"This road is key to the successful regeneration of the city. Hereford City is moving forward and will continue to thrive once this area is developed. We have much to look forward to in Hereford; the Old Market is a successful, thriving shopping destination, we look forward to a new university and the development of this area can only generate more success for the city."
Published: Monday, 10th October 2016