It's a great summer for our A-level students!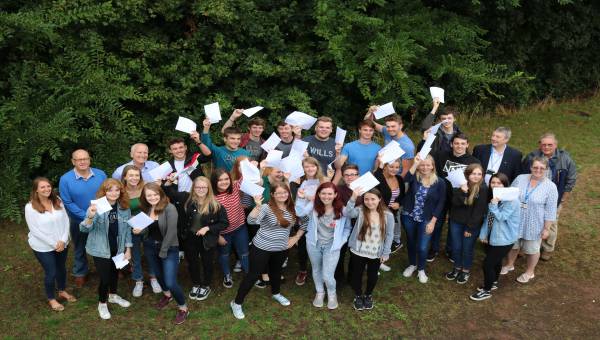 Students at John Kyrle High School celebrate A-level results
The county's A-level students are celebrating today after achieving some fantastic exam results.
The provisional A-level results for Herefordshire's maintained schools and academies with sixth forms have demonstrated the talent of the county's young people. The overall A* - E pass rate was 98.9% which was higher than the 97.6% national average. The percentage of students in Herefordshire achieving the top grades of A* and A was 24%.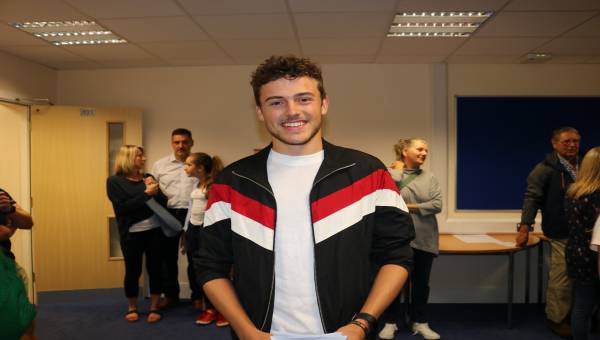 Jackson Sharp will study Geo-environmental Hazards at university
Councillor Elissa Swinglehurst, Herefordshire Council's Cabinet Member for Young People and Children's Wellbeing, said:
"I'm delighted with this year's fantastic A-level results. This ongoing success is testimony to the outstanding work of our students and the high quality of teaching in our county's schools.

"I wish all our young people the best of luck in their future endeavours, whether they're off to university, about to start an apprenticeship or heading into the world of employment."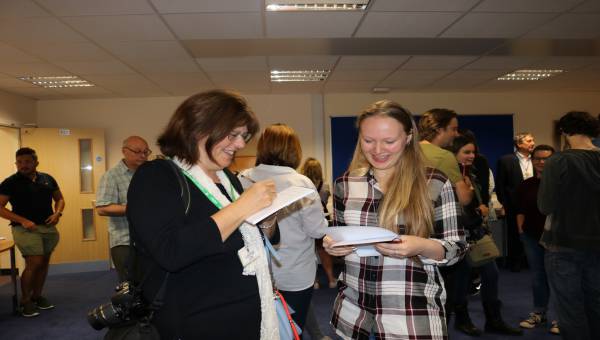 Shannon Comfort, being interviewed by the Ross Gazette, will study English Literature at university
Please note these figures include only the results of students in school sixth forms across Herefordshire.
Are your results above or below what you expected?
There's plenty of great advice available on where to go next, following today's A-level results:
If you're looking to improve your English, maths or IT skills, you can search the gov.uk website for details of the different local training and apprenticeship providers.
There's also some great information available from BBC Radio 1.
Published: Thursday, 16th August 2018