Last week saw the beginning of the next stage of the Cider Apple Alley community art project.
The footpath between Ryelands Street and Pomona Place (The Cider Museum) will be temporarily closed from 6 August for four weeks so that the council's partner, Balfour Beatty Living Places, can safely remove the old chain link fence and handrail, widen and resurface the footpath and install lighting as part of the Safer Routes to School scheme.
Later in the year work commissioned from local artist Jim Reid (who worked on the design with pupils from Lord Scudamore Primary Academy) will be installed along the length of the alley, alongside work from artist blacksmiths and new planting of trees and shrubs.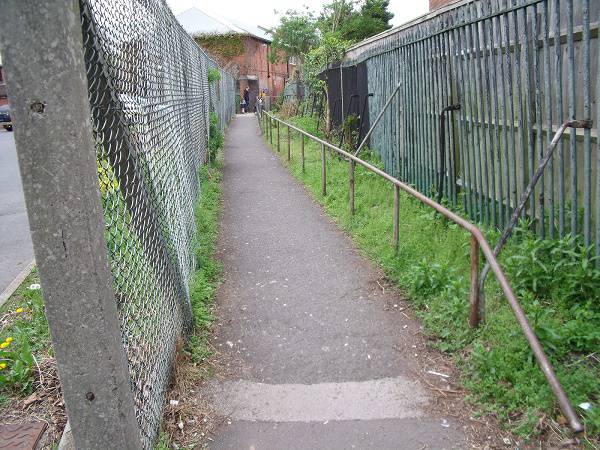 The installation of CCTV for improved safety, and community vegetation clearance work was undertaken earlier this year.
The project is intended to link into a wider art trail for Hereford with a new sculpture by Walenty Pytel also due to be installed in the local vicinity.
Cllr Anthony Powers, Greyfriars Ward, said: "I'm delighted that the Cider Apple Alley community art project is nearing completion. It'' been a great example of a community working together to improve the local area. With better lighting and re-surfacing for this well-used footpath the project will be part of the 'Safer Routes to School' scheme. And these works will transform the look of the alley, with new planting and special new art works. I can't wait to see it all finished."
For more information visit the Facebook page.
Published: Tuesday, 14th August 2018