ENGIE will carry out initial works as Herefordshire Council's appointed regeneration partner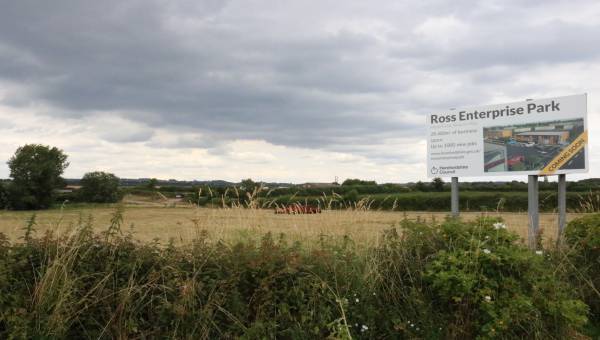 Land to be used for Ross Enterprise Park
Energy and regeneration specialist ENGIE, Herefordshire Council's appointed partner for the delivery of regeneration construction projects, are to begin pre-construction works for Ross Enterprise Park.
The first phase of works for the former Model Farm site in Ross-on-Wye will see the development of a business case and project agreement for the works, which is likely to include a design and build contract. This follows planning application approval which was granted in February 2018.
Plans for a business case and project agreement for the business park follows Herefordshire Council's allocation of £7m funding in the capital programme, agreed by Full Council on 26 January 2018. The initial phase of pre-construction works will include:
Detailed designs and proposals to be produced
Development of a project-specific agreement for the works, likely to consist of a design and build contract
Submission of a conditions discharge application to the planning regulatory committee, which states conditions which need to be met, such as a scheme phasing plan
A scheme phasing plan will enable Ross Enterprise Park to be developed in stages, ensuring development of the business park meets market demand and enabling Cabinet Members to make their future decision based on a degree of certainty.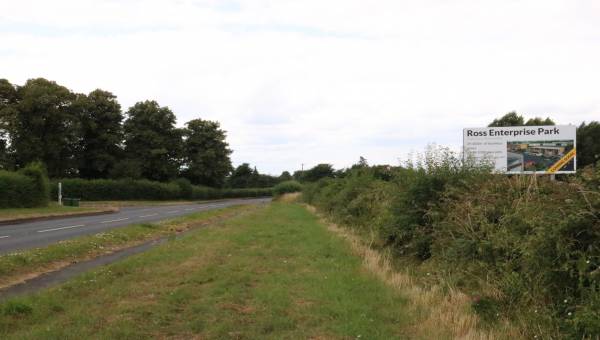 Ross Enterprise Park is located next to the A40
Ross Enterprise Park's 15 hectare site, positioned to the east of Ross-on-Wye in the Hildersley area, will provide up to 300,000 square feet of new commercial floorspace and up to 1,000 jobs. The business park is also situated next to excellent road links, including immediate access to the M50 and the A449 which links to the nearby M4 corridor.