Your top tips to safely enjoy the weather
Herefordshire is set to bask this week in temperatures that will hit the mid to high 20oCs.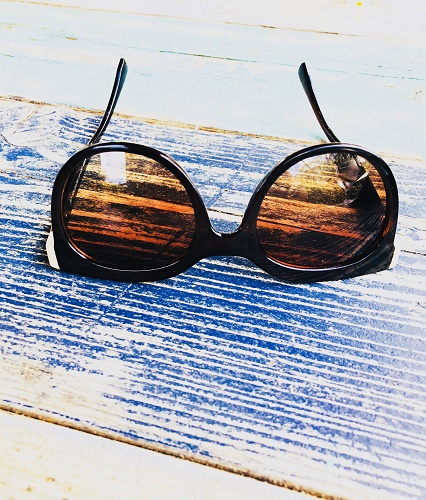 Although this is great news for sun-lovers, such heat can be dangerous, and health warnings are in place for Tuesday and Wednesday. It is important to know how you can protect yourself, so here are the top ten tips to help you enjoy the fine weather safely:
Look out for others; check up on friends, relatives and neighbours and anyone who may be less able to look after themselves or have underlying health conditions.
Identify the coolest room in the house so you know where to go to keep cool.
Shut windows and pull down the shades when it is hotter outside. You can open the windows for ventilation when it is cooler. Keep rooms cool by using shades or reflective material outside the windows. If this isn't possible, use light-coloured curtains and keep them closed (metallic blinds and dark curtains can make the room hotter).
Avoid the heat: stay out of the sun between 11am and 3pm (the hottest part of the day).
If you have to go outside in the heat apply sun screen, wear loose, cool clothing, a hat and sunglasses. Remember to walk in the shade and take water with you.
Drink cold drinks regularly, such as water and diluted fruit juice. Avoid excess alcohol, caffeine (tea, coffee and cola) or drinks high in sugar.
Never leave anyone in a closed, parked vehicle, especially infants, young children or animals.
Have cool baths or showers, and splash yourself with cool water.
Listen to alerts on the radio, TV and social media about keeping cool.
Plan ahead to make sure you have enough supplies, such as food, water and any medications you need.
Cllr Rone, cabinet member for health and wellbeing, said: "Even though many of us enjoy fine weather, it is important to be aware of the dangers posed when the mercury rises, both to ourselves and those around us. Such hot weather carries several risks to health and wellbeing, particularly for those in vulnerable groups such as children and the elderly.

The knock-on effect can be huge unnecessary pressure on hospitals and GP surgeries. I would encourage everybody to follow these tips, and to look out for others, particularly those in high risk groups. That way we can all enjoy the weather in safety."
Dr Thomas Waite of Public Health England, said: "Much of the advice on beating the heat is common sense, but it is a really good time to think about what you can do to protect yourself and your family and friends from heat. For some people, such as older people, those with underlying health conditions and young children, the summer heat can bring real health risks. That's why we're urging everyone to keep an eye on those you know who may be at risk this summer. If you're able, ask if your friends, family or neighbours need any support."
For more information on staying safe in the heat, please consult NHS Choices.