Hereford City museum receives TripAdvisor® 'Certificate of Excellence'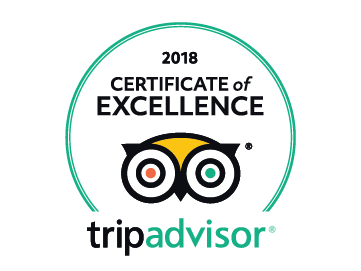 The Black and White House museum in Hereford has received a TripAdvisor® Certificate of Excellence. Now in its seventh year, the achievement celebrates hospitality businesses that have earned great traveller reviews on TripAdvisor® over the past year. Certificate of Excellence recipients include accommodations, eateries and attractions located all over the world that have continually delivered a quality customer experience.
Reviews of the Black and White House include:
"Excellent small local museum with informative staff"; "Very atmospheric"; "Fascinating bit of history"; "A little gem of a museum"; "The staff are all real, dedicated experts in the history of the house and Hereford"
The Black and White House museum is a magnificent Jacobean half-timbered building in the heart of Hereford City; now a wonderfully preserved house, furnished in period style.
Built in 1621 and home, in the past, to butchers, saddlers and bankers, visitors can explore the rooms which give a glimpse into daily life during the 17th Century.
Entrance to the Black and White House is through the shop, which is stocked with replica 17th Century goods – many inspired by the museum's collection. Once inside, visitors can discover the history of Hereford City, then follow the stairs to the first floor dining room to experience how our civil war period ancestors dined. Keep on going past the children's activity area and the stunning wall paintings to the top floor bedrooms, where you can see the old tester bed, baby walkers and cradles. The daring visitor can dress up and try out the replica beds to fully immerse themselves in what it was like to live in 17th Century Hereford!
Visit www.blackandwhitehouse.org to find out more about the Black and White Museum, or follow the museum on Facebook to keep up-to-date with special events at www.facebook.com/herefordmuseums