Marlbrook Primary Teaching School will benefit from a new extension to accommodate additional pupils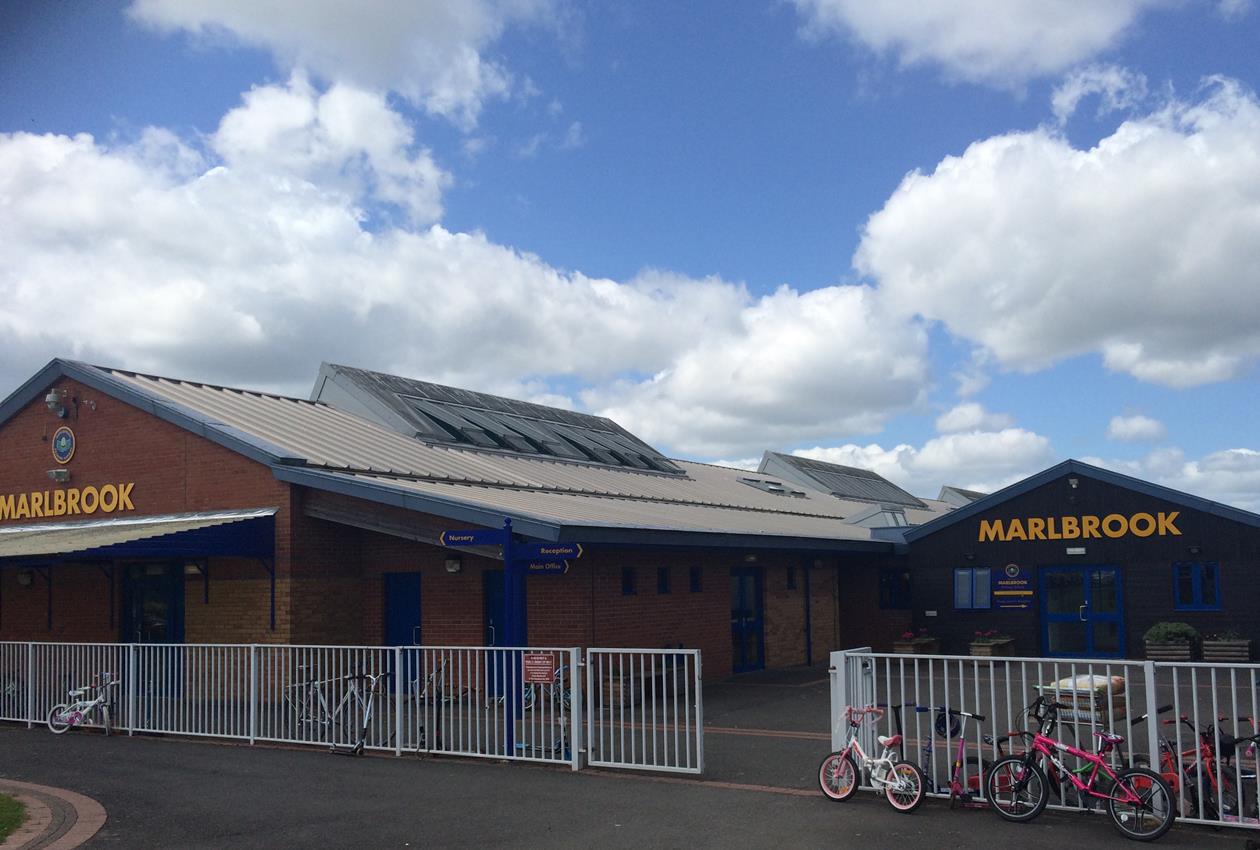 Herefordshire Council's Cabinet has today (Thursday 10 May) approved the building of a new extension at Marlbrook Primary Teaching School in Hereford to provide additional accommodation for rising pupil numbers.

The council will invest over £4million from its Schools Capital Investment Programme to enable Marlbrook Primary Teaching School to become a full three form entry school, with 90 pupils a year being admitted. The school, which is rated as 'Outstanding' by Ofsted, has been consistently oversubscribed since 2011 and making use of temporary accommodation to enable them to meet parental demand and rising pupil numbers.

The building, which is due to open in September 2019, will include new classrooms, shared practical areas and circulation space, an additional hall and larger kitchen. It will also have dedicated teaching space, speech and language areas, hygiene and physiotherapy rooms for children with a range of special educational needs.

The scheme will also address on site car parking and other traffic management issues in the local area, to ensure pupils can safely travel to and from school and that residents are affected by the expansion as little as possible.

Councillor Elissa Swinglehurst, Cabinet member for young people and children's wellbeing, said:
"As a council, it's imperative that we deliver educational excellence now and in the future and this major investment, which follows the new primary school recently built in Colwall, is another great example of where we're delivering on our Schools Capital Investment Strategy.

"We are committed to giving children in Herefordshire the best start in life; education within a modern, sustainable and fit for purpose building is an important part of that commitment. Marlbrook is an Ofsted rated 'Outstanding' school in high demand from parents and we're delighted to be able to continue to support the school to grow and succeed.

"We're also working with the school to further develop sustainable travel plans for pupils and their families to minimise the impact of vehicles on the school and its surrounding area and encourage more walking and cycling."
Tracey Kneale CBE, Marlbrook Primary Teaching School headteacher, said:
"We are delighted that the plans to expand are finally coming to fruition. Our children were delighted to be involved in the planning stages and can now look forward to organising their learning environment, not just for their own benefit, but for generations to come – it will be a fabulous legacy for them to pass on to their peers and the rest of the community."
To find out more about the proposal, please read the Marlbrook Primary Teaching School Cabinet report.