Hundreds turn out to welcome The Countess of Wessex during her visit to Poppies: Weeping Window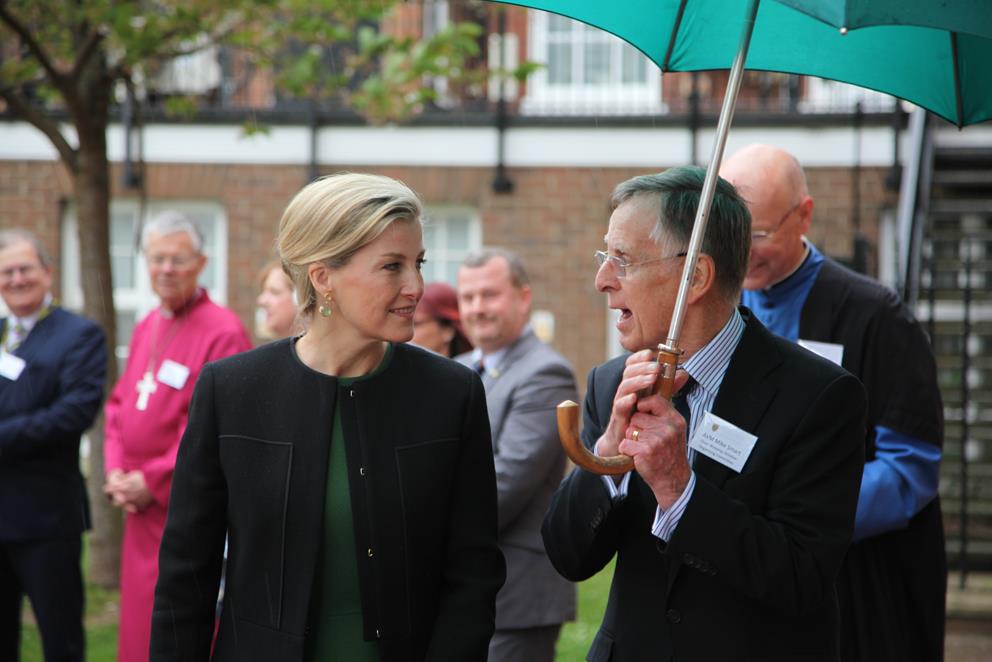 HRH The Countess of Wessex visited Hereford today (Wednesday 25 April) to experience the iconic Poppies: Weeping Window sculpture, by artist Paul Cummins and designer Tom Piper, and the county's Home Front Herefordshire campaign.
The Countess was welcomed by hundreds of local school children and residents and talked with a number of them during her visit to Hereford Cathedral. As part of the visit, the Countess was introduced to Weeping Window artist Paul Cummins and 14-18 NOW Executive Producer Nigel Hinds, before viewing the sculpture, which is in Hereford as part of 14-18 NOW's UK-wide tour of the poppies.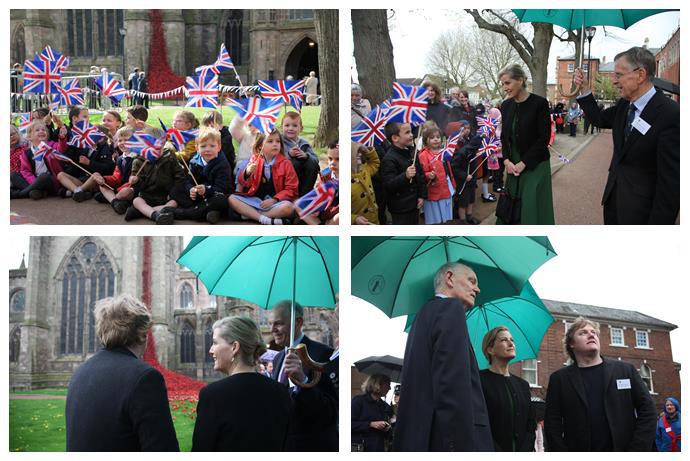 The Countess also visited the cathedral's Ascension SAS memorial window with the Dean of Hereford, the Very Reverend Michael Tavinor, and signed the cathedral's Royal visitors' book before meeting former World War II munitions workers from the Rotherwas Munitions Factory.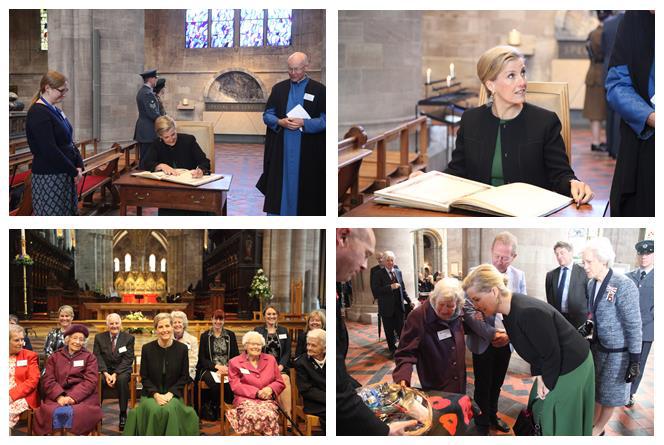 After leaving the cathedral, the Countess visited Hereford Museum and Art Gallery to experience the Herefordshire in the Great War exhibition and met local school children who took part in the Herefordshire Schools Remembering WWI arts and writing competition. The exhibitions form part of the Home Front Herefordshire campaign, which commemorates the county's significant contribution to the war effort during the First World War. The Countess also took time to meet more of the county's former munitions workers and heard first hand their stories of how they helped with the war effort.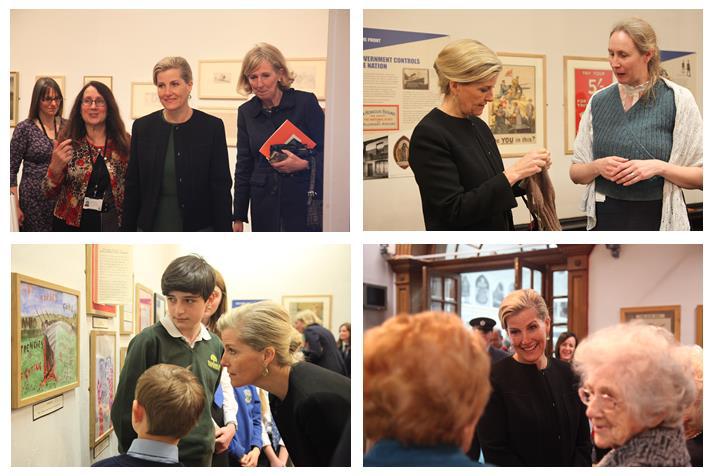 There's still time to visit Poppies: Weeping Window and the Home Front Herefordshire campaign, as they're available until Sunday 29 April.
To see more photos from the Royal visit, take a look at our YouTube account.