Three Herefordshire residents have been invited to Windsor Castle for the wedding of Prince Harry and Meghan Markle
Three Herefordshire residents opened their post on what should have been an unremarkable day… to find they had been invited to the wedding of Prince Harry and Meghan Markle!
Wendy Tarplee-Morris from Burghill, Coleen Tudor from Hereford, and Aaron Baldwin from Newton Farm will be part of a group of 1200 members of the public invited into the grounds of Windsor Castle, to share the wedding day of HRH Prince Henry of Wales and Ms Meghan Markle.
Her Majesty's Lord Lieutenant of Herefordshire, The Dowager Countess of Darnley, nominated the three recipients based on the strength of their contribution to the local community: "With so many wonderful volunteers across Herefordshire, it has not been easy to choose our three invites. My remarkable nominees represent the charities, volunteers and young people of this county, without whom we should all be very much the poorer."
Wendy Tarplee-Morris co-founded The Little Princess Trust following the death of her daughter Hannah from a rare cancer in 2005. The charity offers free real-hair wigs to sick children and has helped over 6,000 across the UK and Ireland, and more recently HRH The Duchess of Cambridge donated her hair to the charity. By the end of 2017 The Little Princess Trust, based at Hereford Cathedral Junior School, had donated £1.7m to carefully selected projects researching better treatments for children's cancers through the Children's Cancer and Leukaemia Group.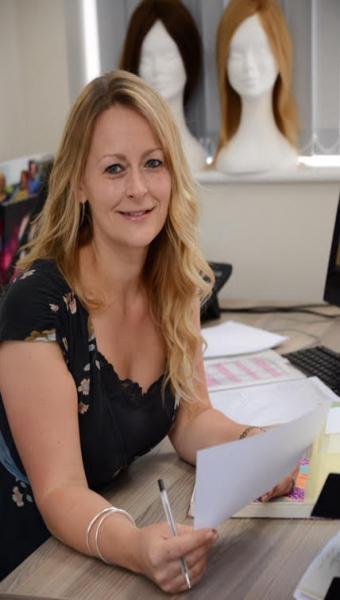 Wendy is excited to be part of such a special occasion:
"I am certainly shocked to say the least! The invitation was completely unexpected. In her letter Lady Darnley said we had recognised a deep need as a result of our own tragic circumstances, and have used that to help thousands of children in my daughter Hannah's memory. I will be taking Hannah's dad, Simon Tarplee, who is also a co-founder and trustee of The Little Princess Trust, although the other trustees are equally deserving of the recognition, as they give so much of their time and do so much for the charity. Everybody has been so excited for me and my family feel extremely proud. Everyone's first question is about what I'm going to wear!"
Coleene Tudor, as the wife of a retired serviceman, has brought personal experience, understanding and a strong sense of vocation to her voluntary work with SSAFA, the Armed Forces charity. Coleene demonstrates the very highest standards of trust, care and compassion when working with Armed Forces personnel and their families, Army welfare staff, beneficiaries and charitable trusts and, not least, with other SSAFA caseworkers.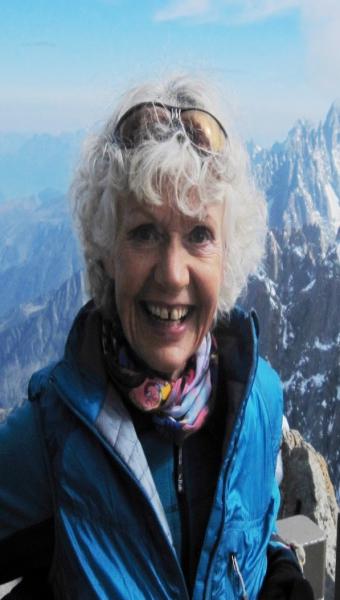 Coleene was astonished when she received her invitation:
"My family, SSAFA colleagues and friends have been quite delighted for me, which is really lovely. Working with SSAFA has, for many years, given me huge fulfilment. Colleagues, and all the SSAFA Herefordshire volunteers, bring such a range of skills, expertise and give so generously of their time, they all deserve praise and recognition. SSAFA is a wonderful organisation that, since 1885, has given lifelong support, advice and financial assistance to serving military personnel, veterans and their families."
17-year-old Aaron Baldwin from Newton Farm is a great example of how hard work and character can succeed. As well as studying at Hereford Sixth Form College, he is a member of Challenge Community Church, a talented drummer who sings with the Courtyard Theatre youth group and attends Close House, a youth organisation supporting young people in Hereford City. He was recently elected as Chairman of the Hereford City Youth Council for a second year, committed to ensuring that the voice of young people is heard in the city. Aaron is an excellent ambassador for young people in Hereford; eloquent and inspirational with boundless energy and creativity.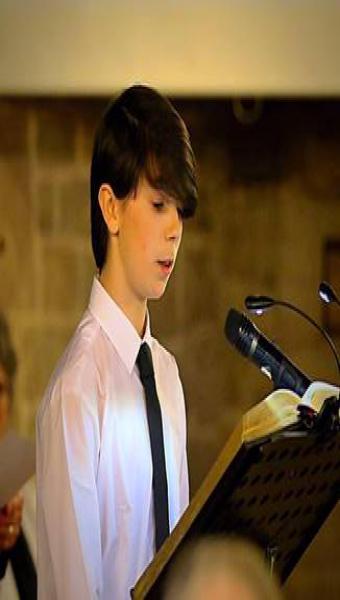 Aaron is humbled to have been chosen to share this memorable day:
"I'm buzzing! It is an honour to be nominated and to have the chance to go to the royal wedding. Through this invitation, I am representing the whole Hereford City Youth Council and those that have supported me. I will be taking my dad as he has given me the skills to achieve what I have already and what I will do in the future – he's really excited for the day!"