Visit our Home Front Herefordshire exhibitions and commemorate the county's significant contribution to the war effort during the First World War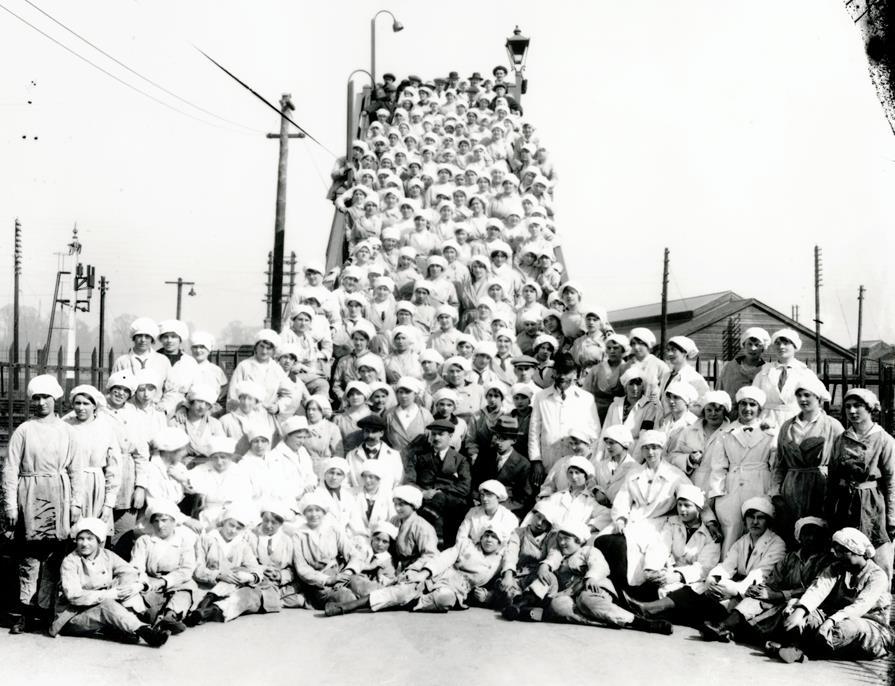 If you're looking for days out to keep the children occupied during the Easter holidays or if you've got friends and relatives coming to stay, why not head into Hereford and experience the Home Front Herefordshire campaign.
As part of the final year of commemorations for the First World War, Herefordshire Council and Hereford Cathedral have organised a range of unique and interesting exhibitions and activities across the city centre.
Councillor David Harlow, Cabinet member for economy and communications, said:
"The fascinating exhibitions and activities commemorate the county's significant contribution to the war effort during the First World War. Brave young men joined the Herefordshire Regiment which landed in Suvla Bay, Gallipoli in August 1915, before transferring to the Western Front in 1918. Among them was Allan Leonard Lewis, the only Herefordshire born recipient of the Victoria Cross, who was killed in September 1918 aged 23. The Victoria Cross was presented to his parents by His Majesty King George V at Buckingham Palace in April 1919.

"The Canary Girls worked at the Rotherwas Munitions Factory, which employed thousands of women from the county and beyond. The factory began filling shells on 11 November 1916 and by the end of the war, exactly two years later, was producing over 70,000 shells a week. The county also provided horses for the front, known as 'remounts', as well as food for the nation and the front from farms across Herefordshire."
To help you visit the different exhibitions across the city centre and beyond, download our free walking tour map. It will help you experience the interactive story boxes at Hereford Cathedral, the Herefordshire in the Great War exhibition at Hereford Museum and Art Gallery, which includes an activity tent for children (upstairs at Hereford Library) and the re-created Edwardian Bank at the Black and White House Museum. If you collect a stamp when you visit the different locations, you'll be rewarded with a free Home Front sticker (available for children and adults!).
There's also a great range of Home Front merchandise available to buy from postcards and canvas bags to fridge magnets and WWI tin mugs.
The Home Front Herefordshire campaign runs until Sunday 29 April
Photo: Rotherwas Munitions Factory workers: © www.herefordshirehistory.org.uk
Published: Friday, 6th April 2018