Leader of Herefordshire Council strives for continuity across the Cabinet portfolios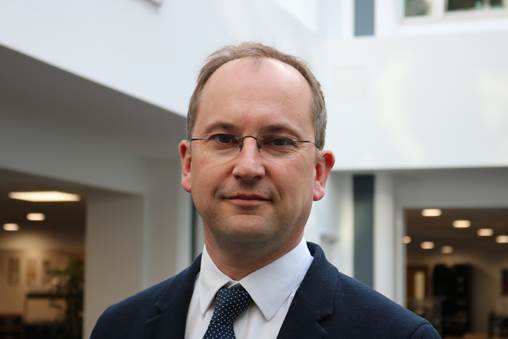 Councillor Jonathan Lester, Leader of Herefordshire Council
Councillor Jonathan Lester, Leader of Herefordshire Council, has announced changes to Cabinet and support members today.
The Leader will continue to direct the council's corporate policy and strategy and have overall budget responsibility. Councillor Roger Phillips will support the Leader's national relationships, such as with the Local Government Association and County Council Network. Councillor Tony Johnson will support the Leader's regional relationships, such as with the Midlands Engine.
Councillor Nigel Shaw will step up to Deputy Leader and represent the Leader of the Council in his absence. This will be in addition to his role as Cabinet Member for Finance, Housing and Corporate Services with a breadth of responsibility from leading the revenue and capital budget setting process, to wide-ranging corporate issues such as legal and democratic services, human resources and health and safety.
The Cabinet Member for Young People and Children's Wellbeing will be Councillor Elissa Swinglehurst, who will focus on her responsibility for children and young people's wellbeing, safeguarding, education and attainment.
Councillor David Harlow will continue as Cabinet Member for Economy and Communications with a focus on economic development and regeneration, and will now be supported by Councillor Jon Johnson.
Councillor Jonathan Lester, Leader of Herefordshire Council, said:
"Cabinet changes have been kept to a minimum to reflect the good work achieved by Members in the lead up to my election as Leader of the Council. I would like to welcome Councillor Swinglehurst to Cabinet, filling my previous role as Cabinet Member for Young People and Children's Wellbeing. She is committed to keeping children and young people safe and giving them the best start in life and I look forward to seeing her leadership across the range of council children's services."
The full list of Cabinet Members and their support members as of 13 March 2018:
Councillor Jonathan Lester Leader of the Council / Corporate strategy and budget
National external liaison support: Councillor Roger Phillips
Regional external liaison support: Councillor Tony Johnson
Councillor Nigel Shaw
Deputy Leader / Finance, housing and corporate services
Councillor Harry Bramer
Contracts and assets
Councillor David Harlow
Economy and communications
Economy and communications support member: Councillor Jon Johnson
Councillor Paul Rone
Health and wellbeing
Councillor Philip Price
Infrastructure
Councillor Barry Durkin
Transport and regulatory services
Councillor Elissa Swinglehurst
Young people and children's wellbeing
Young people and children's wellbeing support member: Councillor Jenny Hyde
Published: Tuesday, 13th March 2018