Keep up to date with the latest news from Herefordshire Council for the severe weather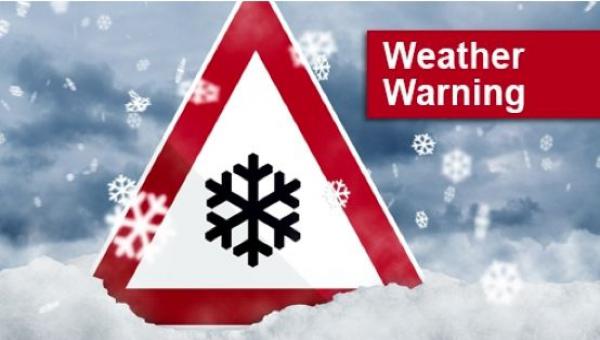 Live updates on the impact of any weather conditions for March 5 will be posted here as we get them
15:30 School transport - March 6
Although the majority of the road network is returning to normal, following extensive clearance work, some of the more remote rural areas remain affected by significant snow drifts and melting snow, which is affecting some school transport routes. We need to ensure the safety of children using school transport, both when travelling and walking to and from their designated bus stop.
Herefordshire Council expect to operate most contracted mainstream school, SEN and college transport services tomorrow (Tuesday 6 March).
We will update our alert system with those affected routes, please check to see if your school or route is listed. If there is any change to SEN transport, the service driver will contact parents directly.
---
08:45
Household recycling centres
Hereford and Leominster Household Recycling Centres are open today as normal
---
08:30
Public transport update
All services are reported as running with the following exceptions:
39 Peterchurch – Hereford - Yeomans Travel - Not operating
453/454 Fownhope – Hereford - Yeomans Travel - Not serving Noverwood Drive, picking up at Court Orchard stop (opposite Fire Station)
461 Kington –Llandrindod Wells - Sargeants Bros. - Not operating (Hereford – Kington section operating normally)
462 Hereford – Eardisley – Kington - Sargeants Bros.- Operating via 461 route via Lyonshall (Almeley and Eardisley not being served)
469 Bromyard – Bishops Frome - Hereford DRM - Operating via Burley Gate and Newtown Crossroads (Bishops Frome not being served)
672 Ledbury – Bromyard - First - Bishops Frome not being served
675 Ledbury – Great Malvern - First - Operating via Chances Pitch (Wellington Heath not being served)
---
07:10
Rubbish and recycling
All rubbish & recycling collections are being carried out as normal today, Monday March 5. However, due to snowy and icy conditions in some areas and streets collections may not be possible. If your collection is not take place today please leave it out and we will try to return before the end of the week.
If you did not have your household collection on Thursday March 1 or Friday March 2, please take your waste back in and place out on your next scheduled collection for that waste in 2 weeks time. If your rubbish was not collected we will take additional rubbish up to a maximum of 4 black sacks. If your recycling was not collected and you have extra please use clear or transparent sacks and label 'RECYCLING.' Please do not use black sacks for your recycling. We apologise for any inconvenience caused.
Trade waste – collections are taking place as normal today. Please try and ensure access to your bin/s is snow/ice free to increase the possibility of collection taking place.
---
07:00 School Closures
The latest school closures are also updated on our school alerts page. Please check your school website and social media for more detail and latest updates.
---
School and college transport update
All services are suspended today (Monday 5 March) due to the ongoing impact of the severe weather conditions on the county's road network. The conditions will be assessed again tomorrow to confirm if the service can be safely reinstated from Tuesday 6 March.
If your children use public transport please check with the individual operators for service information. Keep up to date with any school closures on our schools alert pages
---
Night shelter and hot food provision for homeless and vulnerable residents
Herefordshire council operates a Severe Weather Emergency Protocol which provides rough sleepers with accommodation and support during periods of exceptionally cold weather, Full details and the timetable of hot food availability
---
Do check the following pages which will also provide information on any disruption caused by any severe weather.
Thank you, stay safe and look out for the safety of others in the cold weather.
Published: Monday, 5th March 2018