Keep up to date with the latest news from Herefordshire Council for the severe weather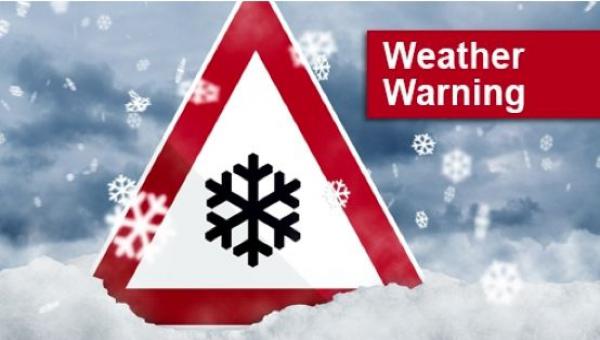 Live updates on the impact of any severe weather conditions for March 4 will be posted here as we get them.
7:00pm School Closures
The latest school closures are also updated on our school alerts page Please check your school website and social media for more detail and latest updates for tomorrow March 5
---
3:30pm Roads update
As more of the county's roads become passable, we urge you to take care when travelling, as large snow drifts could collapse and melting snow is likely to turn to ice, once the temperatures drop tonight. Keep up to date with the weather conditions via the Met Office website.
---
3pm School and college transport update
All services are suspended tomorrow (Monday 5 March) due to the ongoing impact of the severe weather conditions on the county's road network. The conditions will be assessed again tomorrow to confirm if the service can be safely reinstated from Tuesday 6 March. Keep up to date with any school closures on our schools alert pages
---
10:30am
College update
Herefordshire and Ludlow College
All College sites - Hereford, Holme Lacy, Ludlow College and County Training are open tomorrow (05/03/2018). Please be advised that parking is likely to be limited due to remaining snow.
---
10:25am
Roads
Hereford Highways update | The forecast for today suggests we might get a bit of a thaw during the day, some possible scattered rain or hail showers with temperatures hovering around zero tonight. We'll review the forecast but it looks like we'll be gritting tonight. www.twitter.com/hfdsstreets
---
Train Update 10am
West Midlands Trains
*UPDATE* We have attempted to run a tester train through to Hereford without success due to heavy snow drifts, therefore the line remains blocked between great Malvern and Hereford twitter.com/WestMidRailway…
---
Met Office updates
The Met Office yellow warning for ice for the region is still in place, so if you do have to travel, please be extremely careful.
---
Buses
Yeomans Travel have suspended all buses for today
---
Roads
The county's A roads are generally passable, but with extreme care. Our highways team is continuing to try and clear major B roads. The police still advise NOT to travel unless it's absolutely necessary. For all the latest road updates follow the Herefordshire Highways Twitter feed
---
Household recycling centres March 4
Please be advised all of Herefordshire's household recycling centres will be closed today they are likely to remain closed until weather conditions improve.
---
Night shelter and hot food provision for homeless and vulnerable residents
Herefordshire council operates a Severe Weather Emergency Protocol which provides rough sleepers with accommodation and support during periods of exceptionally cold weather, Full details and the timetable of hot food availability
---
Do check the following pages which will also provide information on any disruption caused by any severe weather.
Thank you, stay safe and look out for the safety of others in the cold weather.
Published: Sunday, 4th March 2018