Keep up to date with the latest news from Herefordshire Council for the predicted severe weather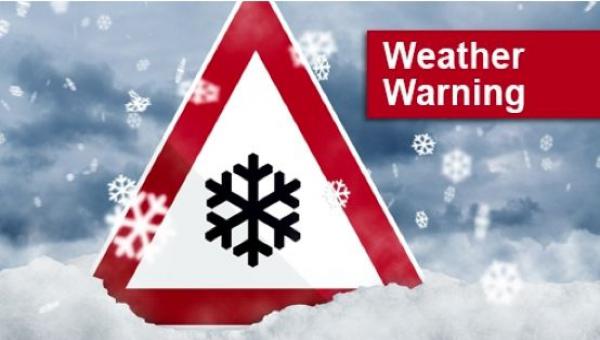 Live updates on the impact of any severe weather conditions for March 3 will be posted here as we get them.
10pm Ice warning
The Met Office has issued a yellow ice warning for the region, so if you do have to travel, please be extremely careful, as it's very cold and icy out there tonight.
---
1:45pm Met Office updates
Don't forget you can keep up to date with the current and predicted weather forecast for across the county on the Met Office website.
---
09:15 Roads
The county's A roads are generally passable, but with extreme care. Our highways team is continuing to try and clear major B roads. The police still advise NOT to travel unless it's absolutely necessary. For all the latest road updates follow the Herefordshire Highways Twitter feed
---
Bus Services 3 March
Services will not be running due to adverse weather
Operators have advised that unless there has been an improvement in conditions overnight, all local bus services in Herefordshire will continue to be suspended due to the adverse weather conditions.
---
Libraries Saturday March 3
All Herefordshire Libraries will be closed on Saturday
---
Household recycling centres March 3
Please be advised all of Herefordshire's household recycling centres will be closed today they are likely to remain closed until weather conditions improve.
---
Bus Services March 3
All local bus services in Herefordshire suspended until further notice due to adverse weather conditions
---
Night shelter and hot food provision for homeless and vulnerable residents
Herefordshire council operates a Severe Weather Emergency Protocol which provides rough sleepers with accommodation and support during periods of exceptionally cold weather, Full details and the timetable of hot food availability
---
Do check the following pages which will also provide information on any disruption caused by any severe weather.
Thank you, stay safe and look out for the safety of others in the expected cold weather.
Published: Saturday, 3rd March 2018