Keep up to date with the latest news from Herefordshire Council for the predicted severe weather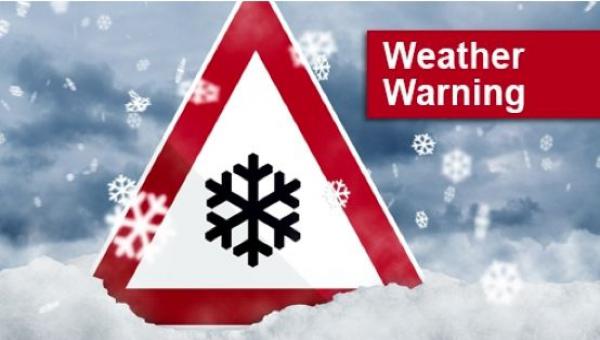 Live updates on the impact of any severe weather conditions for March 2 will be posted here as we get them.
15:30
Night shelter and hot food provision for homeless and vulnerable residents
Herefordshire council operates a Severe Weather Emergency Protocol which provides rough sleepers with accommodation and support during periods of exceptionally cold weather, Full details and the timetable of hot food availability
---
14:45
Blueschool house is now closed due to the adverse weather conditions
---
14:30
Bus Services 3 March
Services will not be running due to adverse weather
Operators have advised that unless there has been an improvement in conditions overnight, all local bus services in Herefordshire will continue to be suspended due to the adverse weather conditions.
---
14:00
Libraries Saturday March 3
All Herefordshire Libraries will be closed on Saturday
---
11:00
Hereford Registry Office is closed today
---
10:30
Libraries
Bromyard Library is closed today (Friday)
---
10:00
Museums
The Museum at Broad Street will be open until 1 o'clock today
---
09:25
Colleges closed today
Hereford College of Arts - FOLLY LANE CAMPUS (and Foundation)
Hereford and Ludlow college - This includes the Hereford Campus, Holme Lacy Campus, Ludlow College and all our County Training sites in Shropshire and Hereford.
---
09:20
Libraries
Ross Library will not be open today (Friday) or tomorrow (Saturday)
---
09:00
Day opportunities Centres
St Owens - Closed
Widemarsh - Closed
Aspire Community Hub Opening at 10.30am but only to attend if safe to travel, advise to ring ahead if snow falling (01432 266881 from 9.30am)
---
09:00
Libraries
Kington Library – open 9.30 -1.00 (as normal)
Ledbury – open 9.30 -1.00 (closing early – would normally open until 4.30)
Leominster – open 9.30 -1.00 (closing early – would normally open until 5.00)
Colwall – open 10.30 – 1.00 (closing early – would normally open 2.00-5.00 in the afternoon)
Bromyard – service delivered by HALO, due to open at 9.00
---
08:45
The Crematorium is open today
---
08:45
Please be advised all of Herefordshire's household recycling centres will be closed today (Friday 2nd March), they are likely to remain closed until weather conditions improve.
---
08:00
Bus Services
All local bus services in Herefordshire suspended until further notice due to adverse weather conditions
---
07:25
Hereford Archive and Records Centre - HARC
The building is closed today
---
07:25
Roads impassable
B4203 Bromyard to Stourport
B4214 Bishops Frome to Bromyard
Roads around Wellington Heath
---
06:50
Rubbish and recycling
Unfortunately all rubbish and recycling collections have been cancelled for Friday 2nd March. If you did not have your collection on Thursday 1st March or were due a collection on Friday 2nd March, please take your waste back in and place out on your next scheduled collection for that waste in 2 weeks time. If your rubbish was not collected we will take additional rubbish up to a maximum of 4 black sacks. If your recycling was not collected and you have extra please use clear or transparent sacks and label 'RECYCLING.' Please do not use black sacks for your recycling.
Trade waste customers – If your collection has not been made attempts will be made during week commencing 5th March to provide you with a return collection.
---
06:50
School transport
All school and college transport is cancelled for today
In the meantime do check the following pages which will also provide information on any disruption caused by any severe weather.
Thank you, stay safe and look out for the safety of others in the expected cold weather.
Information animation from Public Health England on what cold weather does to our health, what we can do to protect our friends and families from its effects and what we can do to help those who may feel the effects more than others.
Published: Friday, 2nd March 2018