Keep up to date with the latest news from Herefordshire Council for the predicted severe weather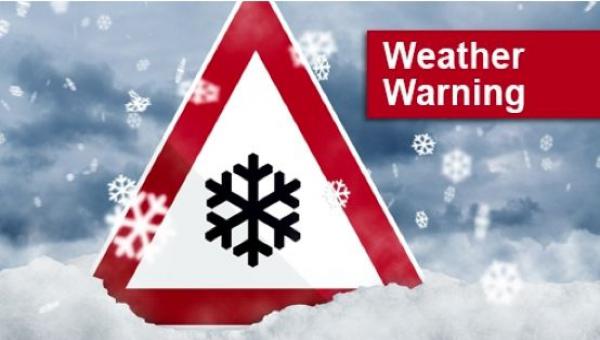 Live updates for February 28 on the impact of any severe weather conditions will be posted here as we get them.
16:00
Day Opportunities Service Updates for Thursday March 1
St Owens Centre Full closure
Aspire Community Hub If safe to travel, a reduced service will operate to 12:00noon
Widemarsh Café and Garden If safe to travel, a reduced service will operate depending on the Widemarsh Children Centre opening
PODS/Projects Community Support Staff will contact individuals directly
All other services are running as normal unless otherwise contacted. Please only travel to activities if safe to do so. Further decisions about Friday will be made by Thursday afternoon.
Regular updates will be on the Aspire Living Facebook Page
---
14:40
Rubbish and Recycling
Due to the predicted severe weather for Thursday and Friday there may be disruption to rubbish and recycling services – please put your bin out for collection as normal and follow any updates on this live blog or the rubbish and recycling collection pages Many thanks for your patience
---
12:20
School Closures
We are staring to get notifications of planned school closures for tomorrow - please keep checking the school alerts webpage
Bredenbury Primary School - CLOSED Thursday 1st March,
---
11:00
School Transport
We have school transport updates for this travel this afternoon - please keep checking the school alerts page for updates
10:30
Homeless provision in the severe weather
We are supporting local foodbanks and homeless shelters through our Local Welfare Provision (LWP) service, giving rough sleepers access to accommodation and support during periods of exceptionally cold weather. Where temporary accommodation is not wanted or not possible, the LWP service provides blankets, sleeping bags, tents, and survival kits to rough sleepers. Our Rough Sleeper outreach workers are also working with and checking on known rough sleepers in the county. Herefordshire Council operates a SWEP (Severe Weather Emergency Policy) and in addition to government recommendations we offer B&B accommodation in addition to the night shelter. More information on LWP
08:45
School Closure
Longtown Community Primary School is closed today - for school alerts please check the webpage
---
08:10
School closure and transport updates
We have one school closure today - Michaelchurch Escley Primary and several school transport updates - please check the webpage
In the meantime do check the following pages which will also provide information on any disruption caused by any severe weather.
Thank you, stay safe and look out for the safety of others in the expected cold weather.
Information animation from Public Health England on what cold weather does to our health, what we can do to protect our friends and families from its effects and what we can do to help those who may feel the effects more than others.
Published: Tuesday, 27th February 2018