Switching completely from smoking to vaping has substantial health benefits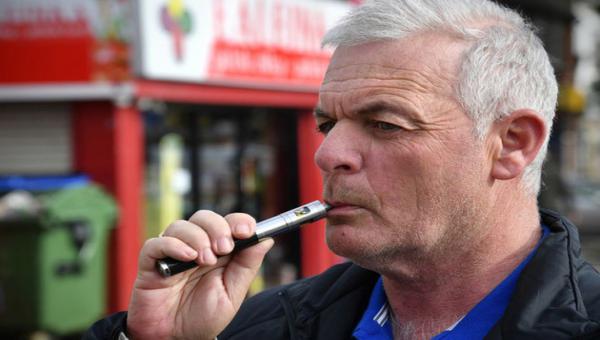 Herefordshire Council's public health team is encouraging those who'd like to stop smoking to switch over to vaping.
There's never been a better time to quit with more advice, support and quitting aids available, especially e-cigarettes, which is now the most popular option; following more restrictions on smoking and the ban on tobacco packaging imagery.
This week, Public Health England published its evidence review of e-cigarettes and heated tobacco products, which shows that e-cigarettes could be contributing to at least 20,000 successful new quits every year, if not more, across the country.

Martin Samuels, Herefordshire Council's Director for Adults and Wellbeing, said:
"It's encouraging that so many people are quitting smoking, although we know there's still more to be done. Smoking is still the country's biggest killer with approximately 79,000 deaths a year and over 900 in Herefordshire.

"Research shows that there's never been a better time to quit and people who use a combination of e-cigarettes and local stop smoking services or pharmacies are more likely to be successful."
Dr Arif Mahmood, Consultant in Public Health for Herefordshire Council, said:
"The latest evidence reinforces the existing findings that vaping poses a fraction of the risk of smoking, as it's at least 95% less harmful with negligible risk to bystanders. Unfortunately, over half of smokers incorrectly believe that vaping is just as harmful as smoking and around 40% haven't even tried an e-cigarette.

"If you've ever tried, but failed to quit in the past, I would encourage you to try again, perhaps with the help of e-cigarettes this time. The county's stop smoking service offers one to one support and signposting to plenty of helpful online advice and information."
For local stop smoking help and support contact 01432 383567 or healthylifestyle.trainerservice@nhs.net or alternatively visit your local pharmacy.
To find out more about the evidence review, please visit the Public Health England website.

Photo credit: Public Health England
Published: Thursday, 8th February 2018