Partner organisations worked together to keep local residents safe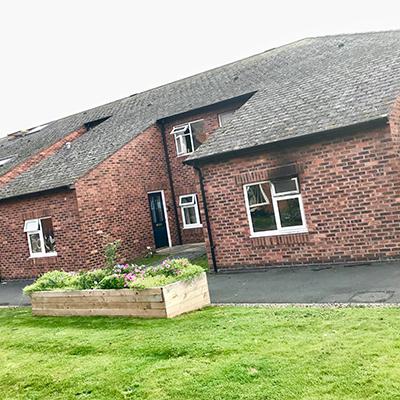 Herefordshire Council has thanked the partner organisations involved in the Henffordd Gardens incident on Thursday 2 November.
A fire broke out at the property in Penhaligon Way in Hereford at 5:30pm last night, which resulted in staff and residents evacuating the building. The fire was contained within one ground floor flat and most residents were able to return to their properties at approximately 10pm.
Councillor Paul Rone, Cabinet member for health and wellbeing, said:
"I would personally like to thank the organisations involved in the incident at Henffordd Gardens last night. The council has 29 residents placed in the Herefordshire Housing run property, which had to be evacuated as a result of the fire.

"The council's housing solutions team was on site last night and found temporary bed and breakfast accommodation for those residents who were unable to return to their property due to smoke damage. We will continue to work with colleagues at Herefordshire Housing to ensure all residents have appropriate accommodation to meet their needs.

"It's testament to the prompt response of the fire and ambulance services and Herefordshire Housing that no one was injured during the incident and that so many residents were able to be quickly and safely evacuated, before being able to return to their properties later in the evening. I'd also like to thank The Courtyard, which offered support and facilities to the residents during the incident."

(Image courtesy of Herefordshire Housing)
Published: Friday, 3rd November 2017