Herefordshire Council have secured £120,000*  to further improve the landscaping around the Master's House.
Following a competitive tendering process Herefordshire Council have commissioned a company called ONE Creative Environments Ltd to develop landscape plans for the site.
These outline plans and design ideas are now on display in the Master's House.
Comments on the plans can be submitted on the survey provided at the Master's House or via email to projectdevelopment@herefordshire.gov.uk
The plans will be on display until the end of the day on Tuesday 14th November 2017. Once the consultation has ended, further design work will be undertaken taking the feedback received into account.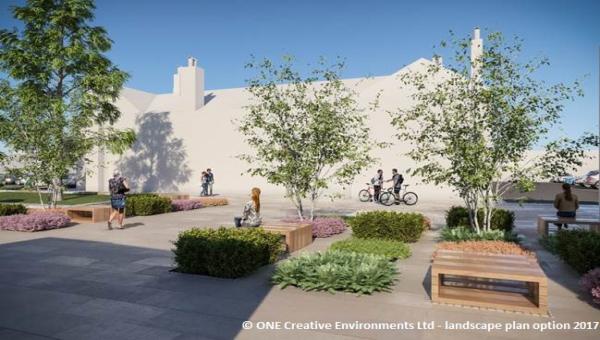 *Funding was secured through a section 106 agreement linked to the The Masters House development in Ledbury
Location of Ledbury Library, The Masters House