Herefordshire Council can confirm that the county has secured £15million of government funding from the Department for Education for the new university.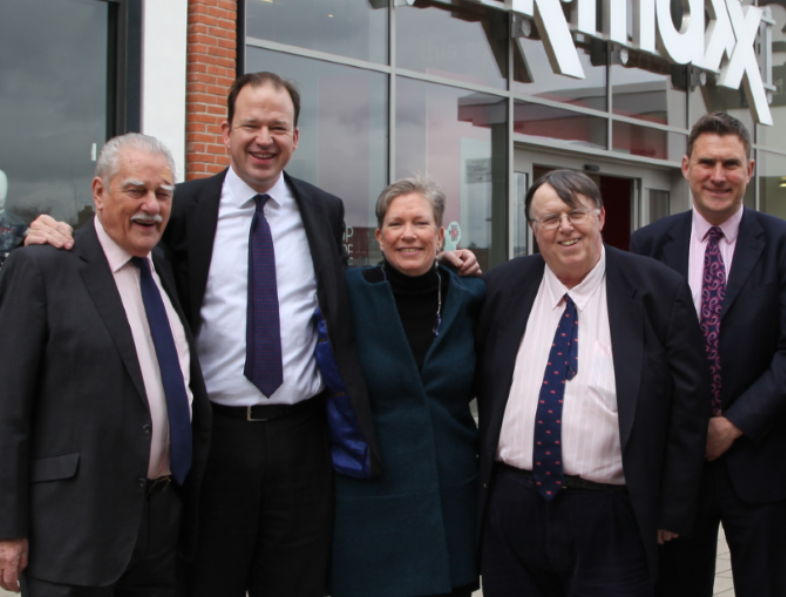 This adds to the existing £8m of funding provided by the Marches LEP through the government's Growth Deal.
Universities Minister Jo Johnson has today announced funding of up to £15 million over three years to support the establishment of a new university in Hereford. This announcement follows plans set out in the government's Midlands Engine Strategy which includes significant investment in skills, connectivity and local growth to drive the region's huge potential and promote it to the world.
Herefordshire is one of only three English counties not to have a university, leading to an estimated 1,800 young people between the ages of 16 and 25 leaving the county for higher education or graduate jobs. Government investment in this project will help to reverse this trend by offering high quality technical education in engineering, tailored to local employer needs.
Herefordshire Council has been working in collaboration with the New Model in Technology & Engineering (NMiTE) to develop proposals and bid for funds for the new city-based campus, which will include student accommodation and faculty buildings.
Launched in 2015 with the support of a strong coalition of leading universities, engineers, business people and MPs, NMiTE offers a way for Britain to address its shortfall of 40,000 engineering graduates, and will encourage more women to work in the industry. It also provides the opportunity for Hereford to attract more young people and revitalise the county's economy. NMiTE will take a radical approach to training the next generation of engineers, taking its first cohort of students in September 2020.
Councillor Tony Johnson, leader of Herefordshire Council, said:
"This is wonderful news! We are proud of the role Herefordshire Council has played to support the university in developing the business case for government funding. A new university provides the opportunity to encourage young people to Herefordshire and to build on our economic vision for the county, with all the businesses and services that students, alumni and professionals require."

"The new university will have a game-changing impact on our county. The wider economic benefit of a new university providing rising skills levels for the community will be far-reaching, as we welcome up to 5,000 students over the next decade to live and learn in the heart of the city."
David Sheppard, the new university's co-leader, said:
"The successful bid for government support was prepared in partnership with Herefordshire Council; a collaboration that will strengthen and deepen as Hereford's new university develops over the next 15 years. This public sector support is matched by the already strong financial commitment from local engineering businesses and large organisations."
Universities Minister Jo Johnson said:
"New innovative higher education providers such as NMiTE will play an important part in educating the next generation of much-needed engineers, providing the skills and talent that employers need.

"Our reforms are about giving all young people access to university and an increasingly diverse market to choose from. This will ensure a steady stream of highly-skilled graduates into the workplace, meeting the needs of employers and boosting the British economy."
Today's announcement builds on plans set out in the government's modern Industrial Strategy which aims to improve living standards and economic growth by increasing productivity and driving growth across the whole country.
The NMiTE university aims to open its doors to the first 300 students at a purpose-built city centre campus in Hereford in September 2020. It will have 5,000 students by 2032.
Pictured L-R Councillor Tony Johnson (leader of Herefordshire Council), Jesse Norman MP, Karen Usher and David Sheppard (NMiTE), Councillor David Harlow (Herefordshire Council Cabinet member for Economy and Corporate services),