Additional government funding secured for the county's roads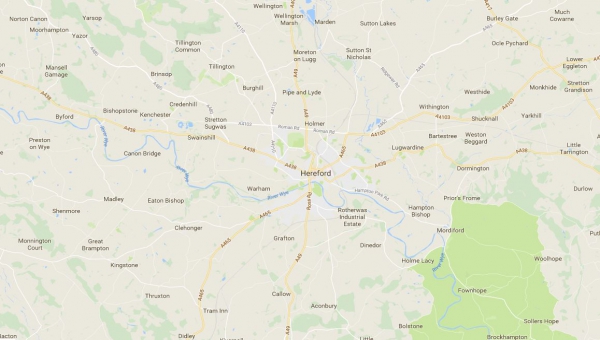 Road maintenance works will focus on the Midlands Connect strategic economic corridors - the A465, A438 and A4103
Herefordshire Council has been awarded £5 million from the Department for Transport's Local Highways Maintenance Challenge Fund.
The Challenge Fund provides a mechanism for local authorities to bid for funding to major maintenance projects that cannot be met by the normal funding allocations.
The fund will enable Herefordshire Council to support economic growth in the region by investing in transport routes leading to Herefordshire's Enterprise Zone - a world-class business hub hosting in excess of 200 companies.
The road maintenance works will include a specific focus on the Midlands Connect strategic economic corridors which comprise of the A465, A438 and A4103 through Herefordshire.
The £5 million of government funding will be supplemented £3 million from Herefordshire Council's own capital programme, and the scheme is set to improve the condition of these A roads through a combination of resurfacing, surface dressing and carriageway rejuvenation which will be carried out by Balfour Beatty Living Places.
Councillor Barry Durkin, Herefordshire Council Cabinet Member for Transport and Roads, said:
"Herefordshire Council is thrilled that our successful partnership with Balfour Beatty Living Places has been recognised by the Department for Transport. The £8 million will be invested into 25.5 miles of carriageway resurfacing, 12.4 miles of surface dressing and 1 mile of carriageway rejuvenation works to some of the county's most important routes, making this the second largest highway maintenance scheme in the country.

"This is a major investment in Herefordshire, supporting the growth of the Enterprise Zone and industry across the county, enabling the local economy to prosper. The work will commence this month to the A4103, A438 and A465 and will provide great connectivity, helping to power the Midlands Engine."
Dr Alisdair MacDonald, Contract Director at Balfour Beatty Living Places, said:
"We are delighted that Herefordshire has been awarded the Challenge Funding from the Department for Transport. This will enable us to further improve Herefordshire's road network for the local community and boost the region's competitiveness and attractiveness to businesses. Competition for the funding was strong, and we believe that the strength of our Highways Asset Management capability resulted in securing this positive outcome."
This funding follows an additional investment of £20 million into local roads by Herefordshire Council between 2014 -2016.
Published: Tuesday, 1st August 2017