15 of Herefordshire Council's public buildings and offices now have solar panels installed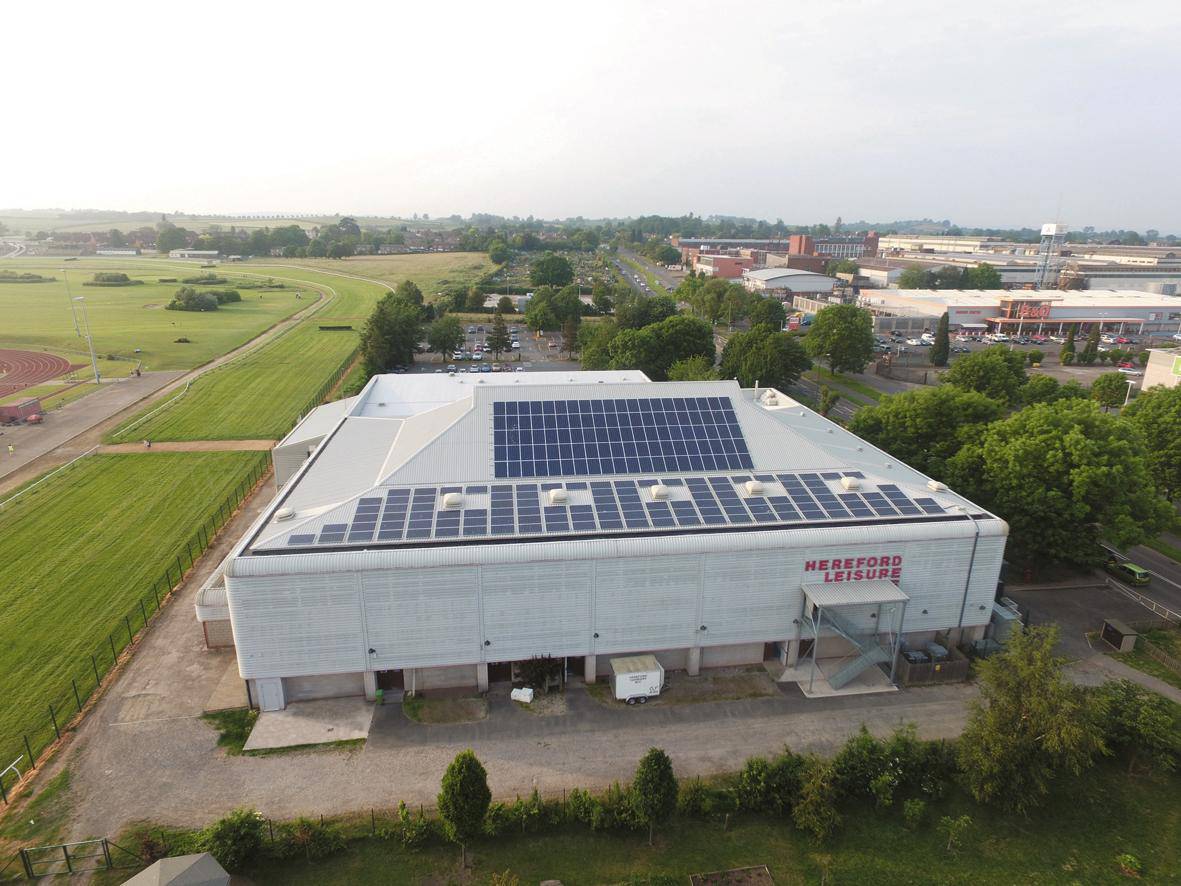 Herefordshire Leisure Centre solar panels
Herefordshire Council now has solar panels on 15 of its public buildings and offices saving £70,000 per year on the energy budget and helping the council to meet its reduction in carbon emissions.
The solar panels (PV) have been installed over the last three years and generate around 370,000kWh of free, entirely green (carbon free) electricity every year.
If you haven't spotted the panels - they are right on top of many of the roofs and usually very unobtrusive, then they can be found on Hereford Leisure Centre, Leominster Leisure Centre, Hereford Museum Learning and Resources Centre, Plough lane Council Offices and Ross Library among others.
Councillor Harry Bramer, Cabinet member for Contracts and Assets said:
"Solar panels allow us to generate electricity from the sun. The electricity is entirely sustainable and even better, the government supports renewable energy by paying anyone who generates renewable electricity via feed in tariffs!

Not only do we receive these tariffs for generating the electricity, but it also means we need to buy less electricity from the national grid so we save money there too!"

The council is looking to install more panels on some of its other buildings to increase the energy savings so look out for PV coming to a public building near you very soon.

Solar panels are just one of the ways that Herefordshire Council is working to reduce its Greenhouse Gas (GHG) emissions through its carbon management plan. The council is developing and investing in various initiatives which will ultimately result in sustainable emission reductions.
During the 2015/16 year we achieved a 29.4% reduction in GHG emissions against the baseline measurement in 2008/09. Our target is a 40% reduction in our emissions by 2020.