Hereford Museum and Art Gallery will be open daily, Tuesday to Saturday, for the summer.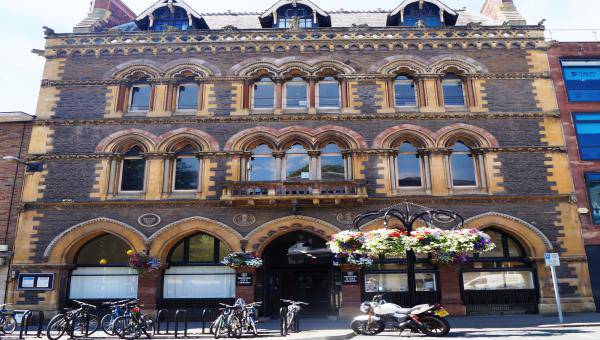 Picture credit Ben Holloway
A chance for local people and visitors to again enjoy the exhibitions that celebrate the history of the county - there will also a be series of events and activities as a fun way of learning the history of Herefordshire.
There is so much to find out about Hereford and Herefordshire with a range of fascinating artifacts, there are activities for children including dressing up and creating your own puppet show

The reopening will also provide opportunity to view the stunning exhibition by Brian Hatton, one of the county's most foremost artists, with an array of landscapes and portrait paintings, plus from August 9, 'The American Hattons' will be on display in the Hatton Gallery.
Opening times are
Tuesday - Saturday
10am to 4pm
Find out more about Brian Hatton on the Brian Hatton website
If you would like to see the scenes in Hereford from which Brian Hatton took his inspiration then you could take The Brian Hatton Trail
This is a self-guided walk around the 'Hatton Country' of Breinton and Warham. This beautiful countryside, not far from Brian Hatton's home in Broomy Hill, Hereford, is where he spent his early years sketching and observing the local farm activities and scenery. Find out more information on the trail
Map of Hereford Museum and Art Gallery
Published: Sunday, 23rd July 2017