Herefordshire's growth plans and opportunities for future investment revealed at conference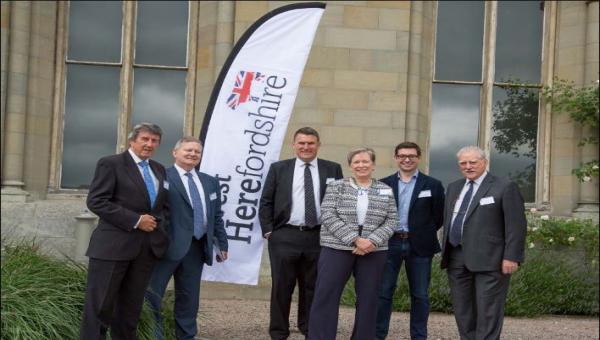 (l-r) Doug Barrat, Alistair Neill, Councillor David Harlow, Karen Usher, Matthew Reed, Councillor Tony Johnson
The We're backing Herefordshire Convention at Eastnor Castle on Friday 23 June 2017 welcomed over a hundred delegates to hear about Herefordshire's economic growth. Representatives from local businesses, education, government and the third sector heard about the county's plans for growth and opportunities for future investment.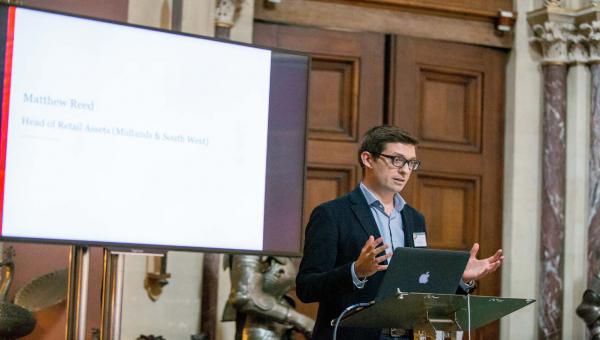 Matthew Reed (British Land)
Matthew Reed of British Land demonstrated why they chose to invest in Hereford and how The Old Market retail and leisure complex continues to buck the national trend, with year-on-year growth since its launch, and visitors spending more and visiting more often. Matthew Reed said:
"The entrepreneurial spirit and commercial acumen of Herefordshire Council that made Old Market possible in 2012 is still alive and well today. Herefordshire Council are awake to making commercial decisions in order to ensure that the region, and the City, continue to thrive- that is a priceless commodity."
Councillor David Harlow, Herefordshire Council Cabinet Member for Economy and Corporate Services, outlined the council's investment priorities to ensure growth to the local economy and current projects in development (such as the new University, Cyber Security Centre and Southern Link Road). Councillor Harlow said:
"It was great to see such a good turnout for the 'We're backing Herefordshire' event. I hope that people who love to live and work here will spread the word that Herefordshire is open for business and can offer real return on investment for all kinds of business and social enterprise. British Land gave a powerful presentation on the success of the Old Market, which has seen the year on year growth with people spending more money, more time and visiting more often. There is great opportunity here and we look forward to progressing more projects to help grow and sustain Herefordshire as a successful county."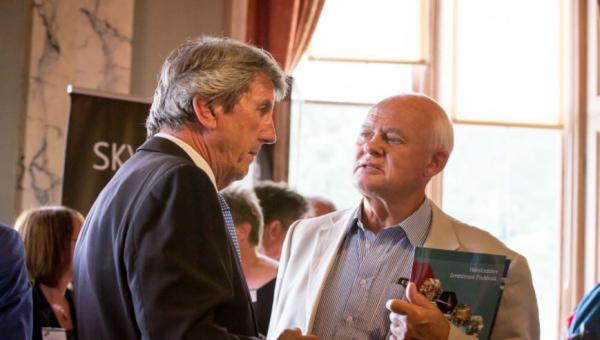 (l-r) Doug Barrat, Frank Myers
Doug Barrat, Chair of the Infrastructure Communication Group, showcased future investment opportunities within the county as part of the new Herefordshire Investment Pitchbook
The photo gallery from the event and the Herefordshire Investment Pitchbook which includes the projects highlighted is available on the Backing Herefordshire website.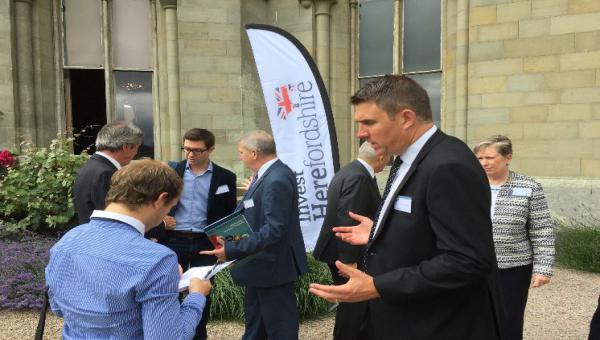 Councillor David Harlow being interview by Ben Goddard (Hereford Times)
Thanks to all who attended and those who made the event possible. If you would like to be an ambassador for investment in Herefordshire, please contact business@herefordshire.gov.uk
Published: Tuesday, 11th July 2017