Herefordshire Council's vice-chairman has passed away.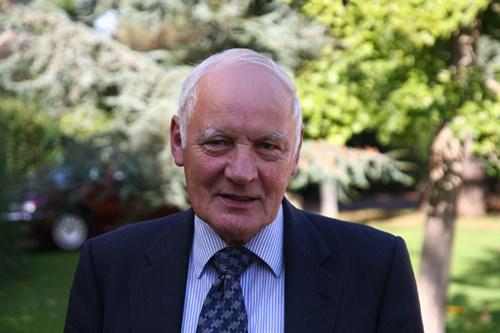 It is with deep sadness that I advise that Councillor Peter McCaull, Herefordshire Council's vice-chairman has passed away.
The vice-chairman passed away peacefully on Friday 16 December at Leominster Community Hospital with his loving family around him.
First elected to Leominster District Council in May 1973, Councillor McCaull served as a county councillor for Leominster south ward for over 44 years and as vice-chairman of the council from 2015.
Peter was committed to a number of worthy causes, but he and his late wife were particularly passionate about supporting young people with their education, sport, arts and culture. Setting up the Janice and Peter McCaull Charitable Trust to act as a resource for young people up to the age of 21 living in Leominster, by providing advice, assistance and organising programmes of physical, educational and other activities.
He was also a member of the Leominster Area Regeneration Company, a partnership between community, private and public sector organisations to improve the town. Over the years this company has brought high levels of investment and funding into the town creating employment, along with supporting shops and retail, people, the arts and the environment.
Councillor Brian Wilcox, chairman of the council, said: "Peter and I became good friends after he was elected to be vice-chairman in 2015. He always gave me 100% support and I will miss his advice and friendship."
Councillor McCaull was a credit to the council and his ward and will be greatly missed for his tremendous spirit and total commitment to Herefordshire and the council.
Our heartfelt condolences are with his family, friends and colleagues at this time.
Alistair Neill
Herefordshire Council chief executive