Naloxone can help to prevent drug related deaths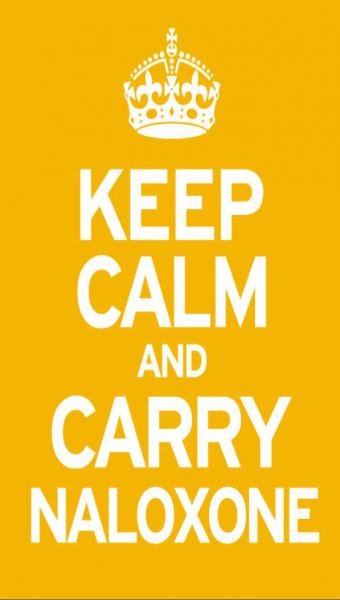 A new 'Keep Calm and Carry Naloxone' campaign has launched across Herefordshire.
Naloxone is a medicine that can prevent someone who has overdosed on heroin from dying. It can be easily administered by family members and friends to temporarily reverse the effects of the overdose, giving them vital time to get their loved one to hospital.
Naloxone only works on those who have overdosed and is completely harmless to anyone else. It works incredibly quickly and can block the effects of heroin for between 20 to 30 minutes per dose. The drug doesn't provide any 'high' to the user, so doesn't create any additional drug dependency.
Professor Rod Thomson, director of public health for Herefordshire, said: "We are pleased to be part of such a worthwhile campaign in Herefordshire. Drug related deaths* are thankfully quite low in our county and the use of lifesaving naloxone and relevant training for family and friends, will ensure this remains the case.

"We know that overdoses often occur when family or friends are nearby. The training they'll receive, including how to inject naloxone and perform CPR, will help them manage in an emergency situation and keep their loved one alive while an ambulance arrives.

"We continue to focus on helping individuals to successfully recover from drug use and remain safe. We know that quite often those who have been saved by naloxone consider it to be a pivotal moment which kick-starts their recovery."
If you know a loved one has overdosed on heroin, you should always call an ambulance immediately and administer the naloxone. The extra time naloxone provides to those who have overdosed, can often be enough to save their life whilst on their way to hospital.
* On average, Herefordshire has less than ten drug related deaths per year, which although low in comparison to national figures, is still tragic to those involved.