The final fantastic fifteen Community Champion awards finalists have been announced.
This year eleven Herefordshire residents, four local groups and a primary school have been short-listed for the 5 Community Champion awards, having had their name put forward by those inspired by their selfless work.
Cllr Brian Wilcox, the chairman of Herefordshire Council and one of the judges, said judging was a tricky task, he continued,
"All the judges have been so impressed by the quality of the nominees yet again,"

"It is a honour to meet Herefordshire residents of all ages who have done such selfless work for their communities."
The winner of each award will receive a trophy and a cash prize of £500. Finalists have been invited to attend the awards evening at Hereford Town Hall on Thursday March 30, when the winners will be announced.
Expressing his thanks to everyone that nominated an individual or group in the competition, Councillor Wilcox continued,
"It was humbling to read the amazing achievements of some of the people of Herefordshire. These people and groups are the backbone of our communities and we are privileged to have them in our county."
The awards are sponsored by Cargill and supported by the Hereford Times and promoted by Herefordshire Council.
Below is a summary of the achievements of each of the finalists
Sustainability Champions
Anne Smithells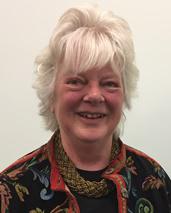 Although newly arrived in 2015 Anne has shown her initiative and leadership skills in drawing the community together to restore and transform the green spaces in Leominster. Utilising her skills in horticulture and enlisting a team of volunteers she has transformed the Knot garden and the 1 ½ acre garden at Grange court, a large oak sundial also takes pride of place there thanks to Anne's persuasion. Anne along with another team of volunteers also restored the millennium green which contains an orchard of 30 mature and rare apple trees. A wildlife sector of the Millennium green, the tranquil place (originally a BBC breathing spaces project) is another of Anne's projects. This has also been restored with the help of volunteers and Duke of Edinburgh scouts. Anne is always looking for ways to bring the community together so that everyone can use the green space that is around. Her next big project which has gained much respect and support from local residents and youth groups is the restoration of 'Sydonia' a once thriving skate park, play area and large grassy areas. Anne's drive, sense of purpose and rare ability to bring the community together has earned her the affectionate nickname of the 'Pied-Piper'!
Bromyard Downs Association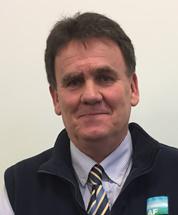 In 2012, a group of local residents established the Bromyard Downs Commons Association as a transparent, independent, democratic group. Its aim is to balance the rights and needs of members - the commoners - with those of the residents on the Downs and visitors to the common from Bromyard and beyond, together with the parallel need to manage the area for wildlife. In 2014 the group was successful in its bid to the Herefordshire Wildlife Trust to secure a lottery grant of £200,000.00 for a 3 year project which aimed to safeguard the future of the Downs. The BDCA have committed countless hours to the upkeep and improvement of the Downs whilst also carrying out a range of functions from recruiting survey and monitoring groups to carry out vital conservation work, to putting on events for the local community. They have highlighted and promoted the local historical and cultural features such as the WW2 Mercian Marquis bunkers that were visited by 200 local school children. This committed group of volunteers have ensured the Downs survival making sure it remains a beautiful wildlife haven and place of recreation within the heart of Herefordshire.
Marden Primary Academy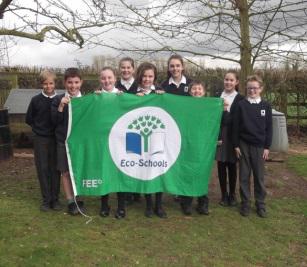 Marden Primary academy is a small school of almost 70 pupils. Working in a joint purpose building has meant they are able to enhance the community facilities for the village as well as educate the citizens of the future! Marden has shown its commitment to sustainability since joining eco schools award system in 2005. The eco schools awards systems involve a rigorous assessment of nine topics: Waste, water, energy, transport, litter, biodiversity, school grounds, healthy living and global citizenship. Marden has held the green flag award for 10 years and successfully re-applied five times!
As well as regular eco club meetings the children of Marden work together to organise events such as litter-picks in and around the school and contribute to the regular recycling of waste paper, card, stamps, batteries, clothing etc. In addition they have kept chickens, attended welsh water workshops, worked with concern universal on several projects and also contributed to the creation of a cookery book produced by a local organisation called 'growing local' They have also enjoyed growing their own vegetables. Every child has the opportunity to engage in the forest school. The school is truly dedicated to sustainable living and all that it encompasses.
Apprentice of the year
Aaron King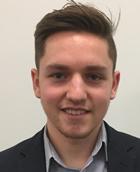 At the age of 16, Aaron started work by washing dishes at the Temple Bar Inn at Ewyas Harold (2AA Rosette restaurant). Although shy and reserved at first, he always worked steadily and effectively and it was soon apparent to the chefs that he had an instinctive understanding of how the kitchen worked. It wasn't long before he was stepping in to help with the preparation and serving of dishes. He is now a full time apprentice studying Level 2 Apprenticeship in professional cookery, although in practice he has far exceeded the Level 2 and already completed many units at Level 3. Aaron has proved himself beyond expectations and is now fully responsible for the dessert section of the kitchen! Creating recipes to fit in with weekly menu changes whilst alternating fresh local produce, he is happy to push his comfort zone and regularly tries out new and exciting dishes. He is a credit to the team and helps out with tasks that do not fall into his job role. He helps and advises more junior staff and shows absolute commitment to the business. He is a truly valued member of the Temple Bar Inn team.
Jordan Powis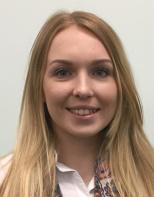 Jordan commenced her business administration apprenticeship in September 2015 working on a busy reception at Tyrells potato crisps Ltd. It was there that she built her confidence and gained valuable experience within a business. She has proved herself to be an excellent ambassador for Tyrells; her positive attitude and friendly personality is frequently commented on by staff and visitors alike. Jordan has tackled her Level 2 qualification with the same enthusiasm and due diligence that she approaches her daily work life. Her attitude to work and learning has always been excellent. Not afraid to take herself out of her comfort zone, Jordan has shown that she has the maturity to take on additional responsibilities. She has come up with some great ideas to help improve the way the company does things.
Having now completed her apprenticeship entirely due to her own hard work and determination Jordan has been given the opportunity to move into not one, but three different areas of the business -everyone wants her in their team! She has decided to move into the marketing department and is currently studying marketing.
Liberty Perry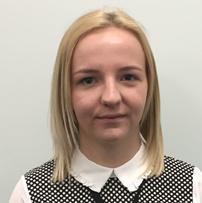 Liberty was trained in the receptionist role at Central Roofing & Building Services Ltd whilst completing her NVQ Level 2 Business administration. She has been diligent and conscientious in both her studies and learning at work. Under the guidance of the Marketing director she took on the project of bringing the company up to speed with its presence on social media. She was regularly responsible for updating company information on sites such as LinkedIn, Facebook and the company website. She has helped put the company on the map on social media and has set the pattern which the company will now follow.
She became very active with fundraising projects for the company and she helped organise the Black mountain challenge in 2016. Liberty is also an active member of the apprentice council at Herefordshire Group training association where apprentices have direct input into improving apprenticeship provision.
Liberty has now moved into a training role within procurement and is studying her Level 3 Business administration.
Youth Champion
Phoebe Crook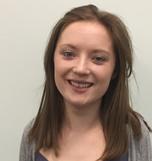 Phoebe Crook tragically experienced multiple family bereavements at a young age and received help and support from the former Noah's Ark Trust. This led to her becoming a Youth Ambassador for Phoenix Bereavement Support Services in Herefordshire, where she attends voluntary support groups specifically for teenagers, sharing her story and experiences, and giving encouragement and support with honesty and compassion. Whilst coping with her own grief and bereavement as well as continuing with her studies, Phoebe has also raised funds for Phoenix through sponsored activities and continues to spread the message of the importance of support to children and young people facing emotional and mental difficulties. Phoebe has launched a fundraising campaign 'Five for Phoenix' to raise £5,000 in this, their 5th Anniversary year, to support their work. Phoebe has been a beacon to the staff, trustees and counselling volunteers.
The Wellbeing Ambassadors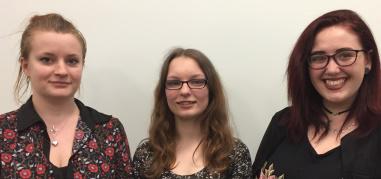 The Wellbeing Ambassadors are a group of volunteers aged 10-24 years who are passionate about improving mental health services for children and young people in Herefordshire. A self-funded and self-led group, they form a vital part of the NHS led 'Children and Young People's Improving Access for Psychological Therapies' (CYPIAT) transformation programme which aims to make local mental health services for children and young people more accessible and more effective. By challenging professionals, expressing their opinions and sharing their personal experiences of services, they have been working hard to ensure young people have a voice and a greater chance of recovery. Since their formation in 2014, they have shown great commitment to the programme despite many of the volunteers having several other commitments. They have also shown great courage and inspiration by sharing their personal experiences, speaking publicly at the Hay Festival, writing blogs, making videos and talking directly to clinical professionals at events. They are respectful in their manner and are tenacious with their continued efforts to strive for service change.
Tilly Lawson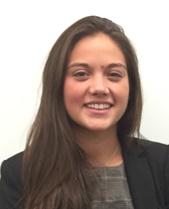 Tilly Lawson has been nominated for her outstanding leadership and tireless efforts for her charitable projects within Herefordshire and Kenya. In particular, during Tilly's gap year after her university studies, she used her own savings on a trip to Kenya to undertake six months service in an orphanage. Tilly climbed 30 mountains in the Brecon Beacons over a three day period to raise funds for the orphanage as well as teaching and working with the children there. She then set up a fundraising page to raise money for mattresses, blankets and Christmas presents for the children in the orphanage. In January 2017, out of 5000+ crowdfunding pages on the 'Just Giving' site, Tilly was in the top 5% of the most successful! She was elected as the 'Seminary Youth Coordinator' for the Latter Day Saint Church regional centre which covers Herefordshire and Gloucestershire. Tilly's tireless charitable efforts have created a ripple effect throughout the Walford Primary School community where Tilly attended. Governors, staff, pupils and parents have decided to support Tilly's orphanage appeal. Tilly has been able to provide school uniforms for the children at the orphanage as well as raising $300 to pay the orphanage rent and enable them to move to a bigger location. Tilly is truly an inspiration to us all!
Volunteer of the year
Hereford Canoe Centre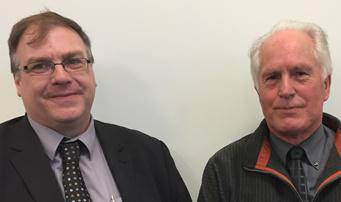 Hereford Canoe Centre's Victor Gammage and its 15 volunteers provide excellent river canoeing activities for the youth of Hereford. Every season the Hereford Canoe Centre, located on Castle Green, provides over 300 volunteer hours to train 11 - 18 year olds in canoe skills on the River Wye. The volunteers manage more than 80 sessions of 8 people at a time which culminate in a Level 1 Canoeing Skills qualification. Victor in particular organises all the training of the volunteer staff and ensures the safety of the students. The Canoe Centre is entirely self-funded; sessions are just £3.50 for 3 hours, with all the money being ploughed back into the centre. Victor spends much of his time fundraising to ensure that all of the equipment is up to date and that the centre can provide the best possible service.
Kington Tourist Group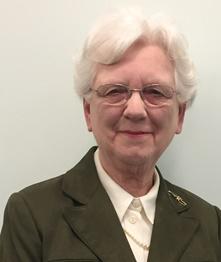 Kington Tourist Group is an entirely voluntary run group with over 30 willing volunteers, providing tourist information about the attractions in Kington and the surrounding area. Whilst grants have paid for publications and rent, none of the volunteers have ever received a penny, even for their expenses. The tourist centre which is run from shop premises in Church Street annually attracts more than 4000 visitors during the seven months that it is open and the numbers continue to grow. The volunteers run the centre six days a week and provide free leaflets, including "Visit Kington" which provides a monthly diary of events, local walks, tearooms and places to eat. The centre also stocks a wide range of leaflets for other tourist attractions within a 50 mile radius. During the closed winter months, the volunteers still monitor correspondence, telephone calls and send out necessary information. Kington can be proud of it and the support it provides to the local economy, local environment and local rural businesses.
Pam Guiver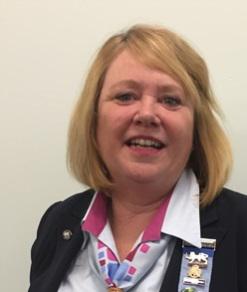 This November, Pam Guiver will have clocked up fantastic 40 years of voluntary work with the Girl Guides. If it wasn't for her hard work, passion, valuable time and enthusiasm, the guiding provision in Bromyard for girls aged 10-18 years would just not happen. Pam started the first Bromyard Guides in 2010 with just 5 guides: now there are 40 who meet weekly. Pam gives up her time at weekends to take them on trips, camps, concerts and shopping. With her support, some of the older girls represented Herefordshire Guides on a community / charity trip to Mexico, with a further trip planned to the Falklands and Africa later this year. They undertake many community projects such as litter picking, Remembrance parades, carol singing, visits to residential homes, Bromyard Gala, Scarecrow festival and visiting the elderly at the sheltered accommodation. Later this year they will be celebrating the Guides' centenary alongside Pam's 40 years of volunteering!
Caring Champion
Jan Elliott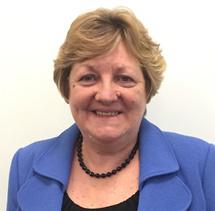 Jan is the sister in charge of the wards at Ross community hospital. She has been nominated for caring champion due to her relentless commitment, passion and care to her patients, colleagues and work. She selflessly goes out of her way to help those in need and once personally drove her car to the home of a dying patient's wife and brought her to the hospital in order that they could be together during his passing. Whenever there are problems at the hospital Jan is always on hand to lend a hand to other members of staff, even if the task is outside of her job role. At Christmas she decorates the ward and ensures all the patients get a full stocking to open on Christmas day, this is especially meaningful for those that do not have relatives or visitors. She is an example to everyone at Ross community hospital and she runs a very happy team there from the nurses to the porters. Everyone holds her in very high esteem.
Jilly French and Netty Neil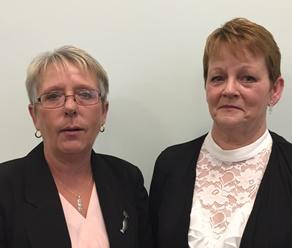 Despite facing their own daily challenges Jilly and Netty don't let this stop them from helping others. In the past two years they have set up a craft group that supports many elderly and lonely in Innesfield and the village. They also offer advice and support to those with mental health issues as well as helping out practically with laundry, shopping and gardening to name a few. They regularly run fundraising events to raise money to buy things that help their community and with the aid of Herefordshire housing were able to purchase 3 new sewing machines for the craft group. They have both unstintingly given financial and emotional support to various residents and have raised the feeling of true 'community' spirit within the village. They are shining examples of what it means to be a caring person in a world that often isn't a very caring place to be. They both suffer badly with Fibromyalgia and are often in pain, which makes their commitment to others even more awe inspiring.
Sonya Cary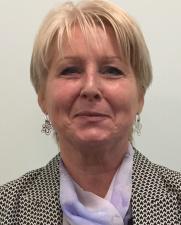 Sonya, aided by her partner Nigel, is the driver behind the social enterprise scheme based at the post office in Pontrilas. Sonya, along with Nigel, have thrown themselves into the scheme to provide support and friendship for their community with the dementia café project. They have been passionate about this scheme ever since they set up the community shop which is now at the heart of the village community. Their vision and commitment, together with the determination that it should be truly sustainable and supported by the community has turned a series of empty units into a vibrant hub which supplies people with high class, locally sourced produce. They are both the embodiment of self-help and bring an energy to the village that you cannot put a price on.
Good luck to all those who have been nominated and thank you to all those who took part in the nomination process.
Published: Wednesday, 22nd March 2017