Hereford City's gull population reduced from 500 to approximately 150 breeding pairs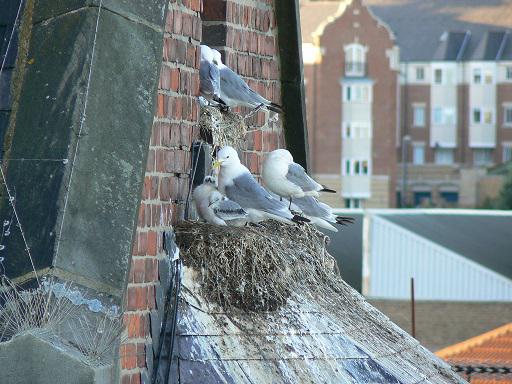 Urban gulls nesting on a roof
Herefordshire Council is urging residents and businesses to continue their support of the successful urban seagull control programme.
Now in its tenth year, the programme focus will move to city centre shops, offices and residents by ensuring food waste is tidied correctly and kept away from urban gulls. Businesses around High Town who use Herefordshire Council's trade waste sacks can be provided with a free seagull-proof refuse sack by the council's waste management service.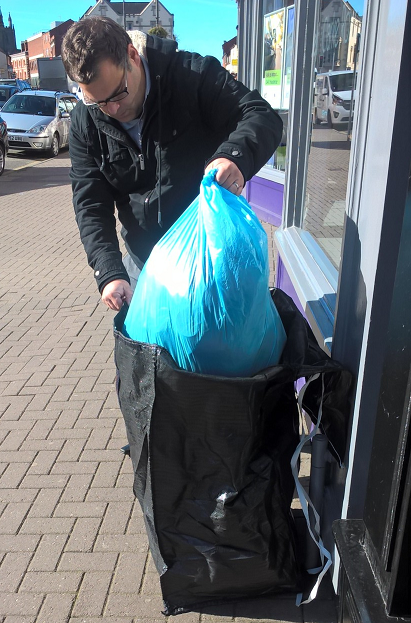 Herefordshire Council seagull-proof sack
Urban gulls have been a problem for the city due to their excessive noise, mess from their droppings, damage to properties and swooping attacks on people and pets. By controlling the gull population and reducing their food source, these problems are minimised.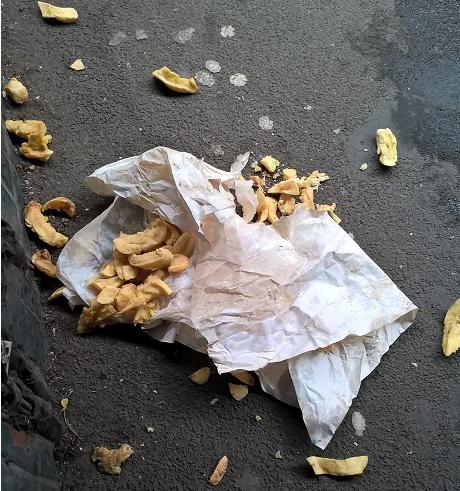 Chips littered on a Hereford street
The council's appointed specialist contractor will continue to clear nests and eggs across the city during the April to August nesting season. Since 2008, contractors have removed approximately 2,275 nests and 4,229 eggs. RSPB guidance is always followed and live birds and chicks are never harmed.
Councillor David Harlow, Cabinet Member for Economy and Corporate Services, said:
"The programme of gull control has so far proved successful, with the Hereford population gradually decreasing. We would especially like to thank Hereford City Council for again agreeing to fund this programme so it remains free to both the public and businesses.

"Now we ask for support from both businesses and the public. By throwing away food responsibly, and reporting urban gull nests directly to the council, we can work together to control the seagull population."
Businesses and residents are urged to report seagull problems or nests by calling 01432 261761 on Monday to Friday - 9am to 4.15pm or by email ethelpline@herefordshire.gov.uk