More new members and more visitors to Broad Street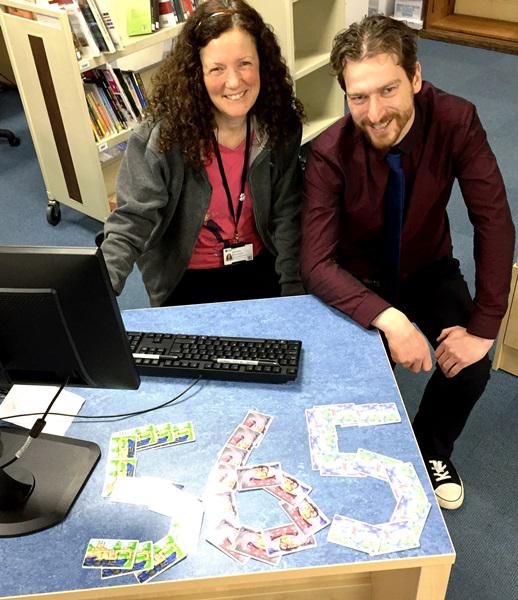 Sue Bissell and Jon Backhouse at Hereford Library
Great news for Hereford Library as membership increases for February with 565 new members joining the library, ranging in age from months old to 93. Proving that it's never too early, or too late, to join a library.
Visitor numbers have also increased with 3933 visitors recorded for the month of January at the Town Hall compared with 16,957 visitors to Broad Street in February which is fabulous news.
The Library reopened on Broad Street on January 31 after having been refurbished.
Councillor Harry Bramer, Cabinet member for contracts and assets, said:
"This is great news to see the increase in library members and usage, since the Library reopened with a fresh modern look, and we hope that this trend will continue as more and more people visit and use the library"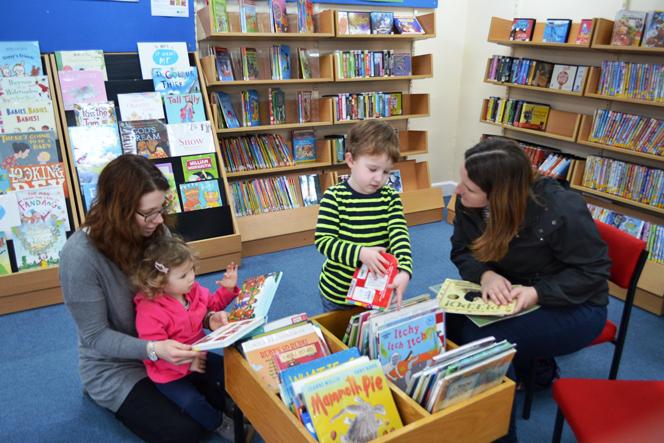 Grace (2), and mum Marie, Joseph (3) and mum Julie
One of the new members Grace, aged 2 was at the library with her mum Marie and was thoroughly enjoying exploring all the books in the children's corner, she was there with her friend Joseph, aged 3 and his mum Julie who said that already that his nursery had commented how advanced Joseph's vocabulary was for his age, and it was clear that he had a love of books already.
If you haven't visited it already, the Hereford Library with its new modern look and plenty of events and activities taking place is well worth a visit. To find out what's happening at the Library visit the library's what's on section on the council website.

The new look Broad Street library
Published: Tuesday, 21st March 2017