Herefordshire Cultural Partnership awarded funding for the county's cultural infrastructure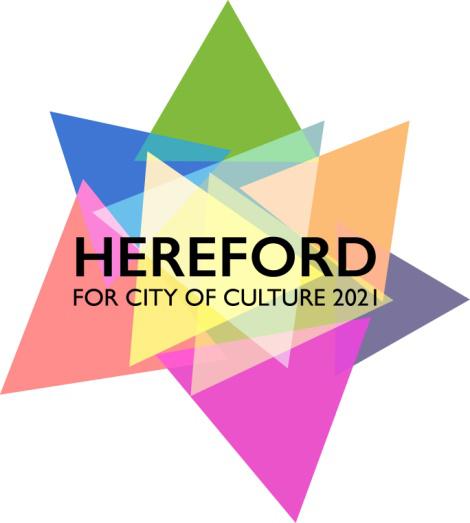 Published on behalf of the Herefordshire Cultural Partnership
Herefordshire Cultural Partnership (HCP) notched up another success this week with the announcement that the county will be one of only 16 pilot areas for the Great Place Scheme, jointly funded over three years by Arts Council England (ACE) and Heritage Lottery Fund (HLF) to put heritage, arts and culture at the heart of its communities. HCP's project called Herefordshire's a Great Place has been awarded £748,000.
Through an ambitious programme of events, activities, competitions, promotion and research local communities will be able to work with artists, arts and heritage organisations to celebrate and promote the very things that make where they live special. Working closely with tourism, education, health and wellbeing sectors, Herefordshire's a Great Place will demonstrate ways in which culture can play an integral role in the economic and community development of the county.
This major award is a huge boost to Herefordshire's bid to become UK City of Culture 2021. It also comes hot on the heels of last week's welcome news of government support for Hereford's new university. Inspiring and developing the county's arts and cultural infrastructure will be essential to attracting students, retaining more young people locally, and building the visitor economy.
Herefordshire's a Great Place has been supported by Herefordshire Council, Elmley Foundation, EF Bulmer Benevolent Fund, the Becket Bulmer Fund, and Friends of Herefordshire Museums & Arts. Rural Media Charity will be leading the delivery of the Herefordshire's a Great Place project on behalf of Herefordshire Cultural Partnership.
Roger Morgan, Chair, Herefordshire Cultural Partnership, said:
"It is wonderful news that HLF and ACE have recognised the potential of the Herefordshire Cultural Partnership to make a difference to the wellbeing of the people of Herefordshire and its economy. It demonstrates the power of the arts & heritage organisations working together with the county's business groups and the local authority. This vote of confidence is a big boost to our bid to be UK City of Culture in 2021."
Cllr Tony Johnson, Leader, Herefordshire Council, said:
"It is an exciting time to live in Herefordshire. We are in a changing economic climate and Herefordshire Council has helped to unlock funding through the 'Herefordshire is a Great Place' bid. This project will help us identify opportunities for the community to adopt and manage assets such as sports pitches, parks and open spaces, while the council moves to focus on its key priorities. The project will help create a sustainable model of cultural enterprise, cultural tourism and retail, and develop a cultural brand strategy for Herefordshire."
Nic Millington, Chief Executive, Rural Media Charity, said:
"This award is great news for Herefordshire communities and local culture. It is clear evidence that investment in culture by Herefordshire Council, local businesses and trusts, together with collaborative working is levering inward investment and creating exciting new opportunities for residents and visitors of all ages."
Published: Monday, 20th March 2017