Following the completion of phase one building work, Hereford Library will reopen end of January 2017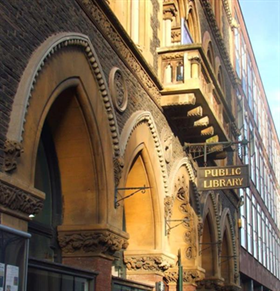 Hereford Library will reopen on Tuesday 31 January 2017 following the phase one completion of building work at Broad Street. Further work on the development of the building will follow.
Customers can look forward to a refreshed ground floor interior, including new meeting rooms and accessible public toilets. The county library will also welcome WISH (Wellbeing Information and Signposting for Herefordshire) which will operate from the main library when it reopens.
The temporary library at Hereford Town Hall will close on Saturday 21 January to enable the move back to Broad Street. Customers can use the Town Hall drop box to return library items during the period of closure.
Further updates can be found on the Herefordshire libraries Facebook and Twitter pages.
Published: Wednesday, 4th January 2017