Herefordshire Council advice to poultry farmers and game keepers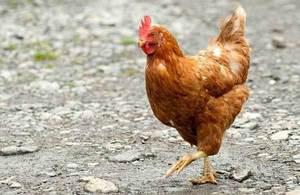 Herefordshire Council is advising poultry farmers and game keepers to follow the latest government advice, following confirmed cases of avian flu in Gloucestershire and Carmarthenshire.
The Avian Influenza Prevention Zone has been extended until 28 February 2017. Keepers of poultry and other captive birds in Britain are required to keep their birds indoors and take appropriate steps to keep them separate from wild birds.
Councillor David Harlow, cabinet member for economy and corporate services, said: "Herefordshire Council would like poultry and captive bird keepers in the county to be vigilant for any signs of disease in their birds and any wild birds, and seek prompt advice from their vet if they have any concerns.

"They can help to prevent avian flu by keeping their birds indoors and maintaining good biosecurity on their premises, such as disinfecting clothing, footwear and equipment after contact."
Outbreaks of Highly Pathogenic Avian Influenza (H5N8) have been confirmed in poultry and wild birds in several countries across Europe and in the UK. The 'Prevention Zone' is a precautionary measure to help prevent potential infection from wild birds.