Agreement made at meeting of the council's cabinet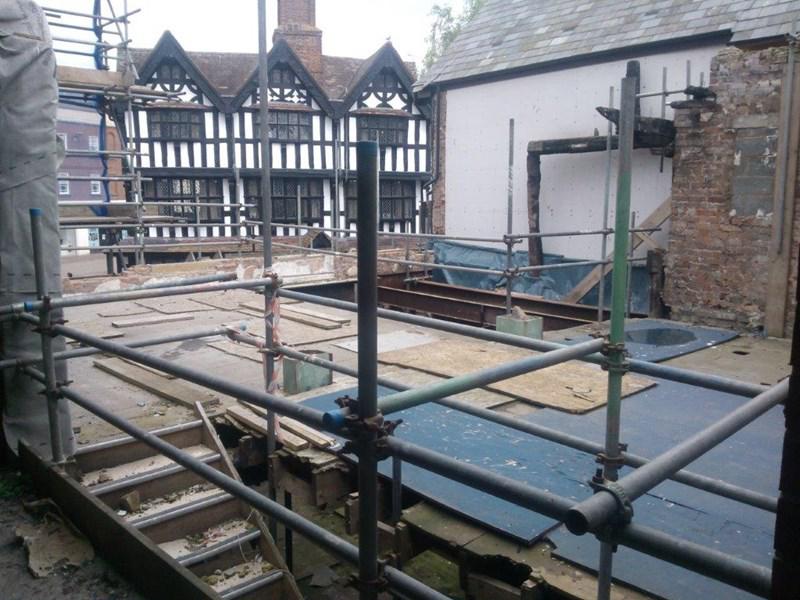 Agreement to pursue the right to compulsorily purchase the fire damaged building at 16-18 High Town in Hereford was made at a meeting of the council's cabinet today, Thursday 11 February.
The move will mean that, in the event that no significant progress has been made to redevelop the site, the council can take action to purchase the building and ensure its regeneration. The building is currently in the hands of its former owner's receiver who went into liquidation last year. If the receiver fails to sell the building over the coming months to a party with plans to restore the building, the council may then pursue the option to buy.
Cllr Philip Price, cabinet member infrastructure said:

"It's been a long and arduous journey to get to this stage. When the previous owners went into receivership it left us with limited powers to enforce the restoration of the building.

The restoration of the building is key to the future successful refurbishment of High Town and the attractiveness of High Town as a shopping destination."
The fire, which happened in October 2010, left the building extensively damaged and it was reported as being one of the most severe fires known to have occurred in modern day Herefordshire.