Strategy will help bring partners together to enable more effective action to tackle fuel poverty and cold homes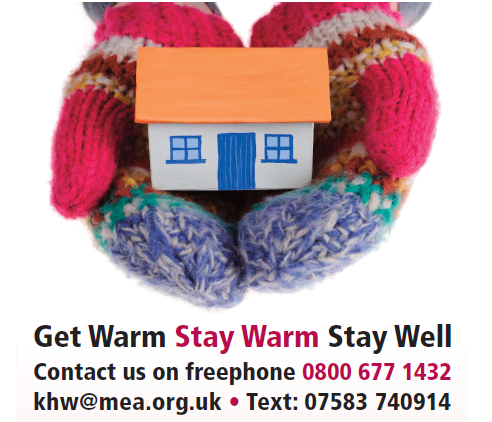 Herefordshire Council will launch a new Affordable Warmth Strategy on Thursday February 18, following a period of development and consultation with a wide range of local stakeholders.
Residents will be able to receive impartial face to face energy advice in Hereford Town Centre from 11am onwards. Experts from Keep Herefordshire Warm will be on hand to provide advice and tips on how residents can save energy and money and stay warmer in their homes.
The strategy and action plan will help bring partners together to enable more effective action to tackle the fuel poverty and cold homes challenge that Herefordshire faces.
According to recent statistics, over 14% of households in Herefordshire struggle to heat their home affordably.
Matt Locking, Energy Strategy Officer at Herefordshire Council says;
"We intend for the strategy to play an important role in helping both the council and its partners to reduce the health and wellbeing impacts of living in cold and energy inefficient homes. Working in partnership we will strive to offer residents the support they need to achieve affordable warmth. The first step for households who are struggling with expensive bills and inefficient homes is to contact the advice line at Keep Herefordshire Warm."
Keep Herefordshire Warm is Herefordshire Council's affordable warmth service. Free and impartial advice is available to all residents via Freephone 0800 677 1432.
For online energy advice please visit www.herefordshire.gov.uk/energyefficiency
The new affordable warmth strategy will run until 2019 and will be made available for public viewing following the launch event.
Published: Wednesday, 17th February 2016