Independent panel members consider the cases from parents and schools and decide whether appeal should be upheld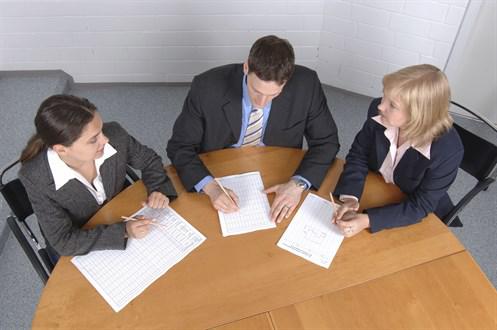 These vacancies have now been filled. Future vacancies will be advertised on the website. Current information is available at www.herefordshire.gov.uk/admissionspanels
Are you interested in getting involved in school admissions or exclusion appeals? Do you want to support your local community? If you're aged 18 or older and can spare one day a month, we'd like to invite you to join our schools appeals panels.
The admissions panel considers appeals from parents or carers whose children have been refused admission to their preferred school. Our independent panel members consider the cases put forward by parents and schools and decide whether or not the appeal should be upheld.

Herefordshire's panel consists of three members with a clerk to take notes and offer advice. The panel, which is set up under the School Standards and Framework Act 1998 and operates according to the principles of fairness and natural justice, can be made up of a range of different people from education experts and parents to those who have served in the voluntary sector.
The exclusion review panel considers appeals from parents or carers whose children have been permanently excluded from a school. The panel members consider a governing body's decision to uphold a permanent exclusion and decide whether or not this decision should stand or if it should be reconsidered by the governing body.
This panel is slightly different to the admissions panel, as one member must have served as a headteacher within the last five years whilst another must have been an active school governor for at least a year.
This is a voluntary, unpaid position but travel expenses will be reimbursed. All panel members will receive full training prior to being eligible to serve on the admissions or exclusion panels, which will take place on Friday 22 April 2016 at The Shirehall in Hereford. All appeals take place during the working day but you are free to accept or refuse any hearing offered to you.
A current panel member had this to say: "In the three years since I joined the panel, I have sat on a few occasions (a couple of days a year) and not found this to be too onerous or demanding. In fact it is great to feel you are helping people in your area."
To find out more about the panels, please contact David Penrose on 01432 383690 or dpenrose@herefordshire.gov.uk.