Herefordshire Council building control surveyor wins award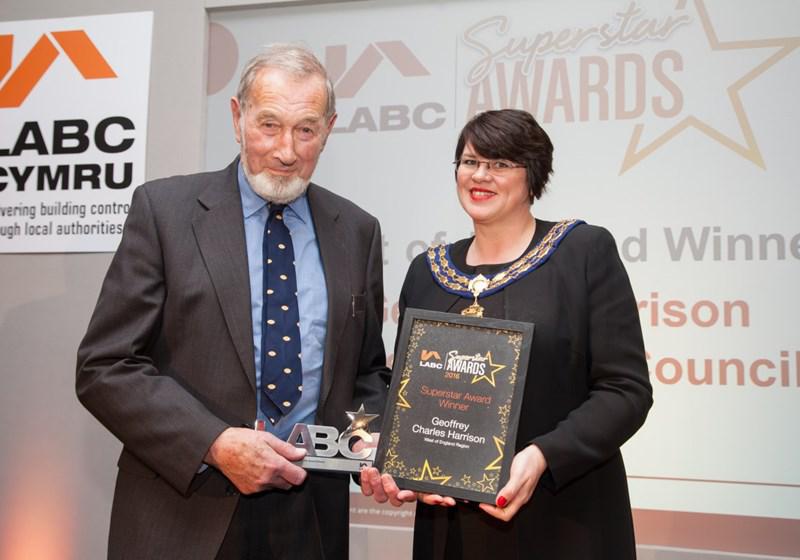 Geoff Harrison, building control surveyor from Herefordshire Council has been recognised for his outstanding contribution to his work, the community and his colleagues by winning Local Authority Building Control (LABC) Superstar Award.
Geoff who celebrated his 80th birthday last year is a true inspiration to all at the Blueschool Street offices where he is based. He has worked with the building control team for over 30 years, in which time he has worked on many projects, helped train new staff, and is a shining example of great customer care.
The LABC Awards took place on Monday 14 February at the Marriott Hotel in Leicester. On receiving the Award Geoff received a thunderous applause and emotional standing ovation. His team mates are delighted with the news, and glad that Geoff's hard work and great attitude have been recognised with such a prestigious award.
Geoff said:
"I am really moved that my colleagues took the time to enter me for this award. I'm very proud to be recognised for my contribution to the county of Herefordshire."