Asset transfer will benefit of the community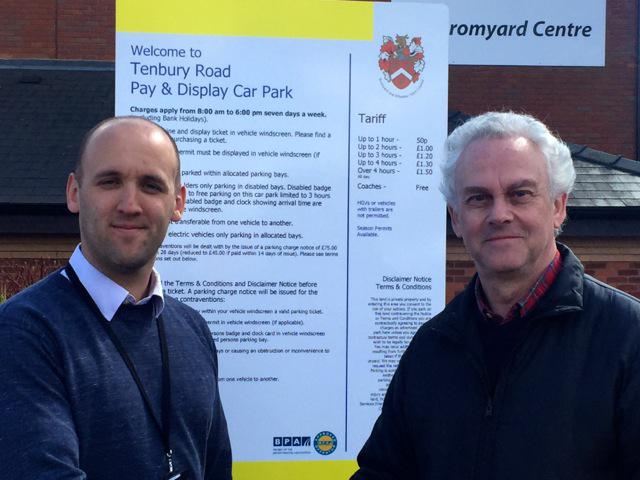 The ownership of Tenbury Road car park and public toilets in Bromyard transferred to Bromyard and Winslow Town Council on Friday 31 March 2016.
The asset transfer is part of the council's policy to devolve services to town council's where it is appropriate and where services will continue for the benefit of the community.
This process also provides opportunities for town councils to run additional services and facilities, safeguarding their use for local benefit and providing more local input and control in how they are run.
Bromyard and Winslow Town Council Acting Town Clerk Gary Swinford said:

"We are delighted to have taken over this important asset for the town which will ensure that the public toilets will remain open in the future and that we can maintain car parking charges at a level that will encourage visitors to our town. I would like to thank Herefordshire Council officers for their help in making this happen."

Councillor Harry Bramer, cabinet member contracts and assets Herefordshire Council continued:

"The transfer of the car park has advantages for the council and the community of Bromyard. I firmly believe that devolving services to the Town Council hands over responsibility to those best placed to run the service.

By devolving these services and transferring the assets Herefordshire Council can concentrate its efforts and resources on corporate priorities and statutory services."