Exhibition is now on display until Thursday 5 May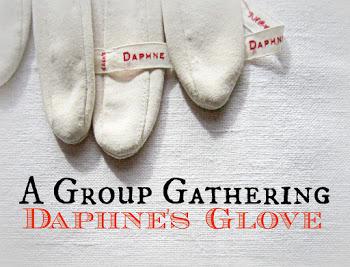 A Group Gathering - Daphne's Glove
An exhibition by twelve UK artists based on domestic artefacts found in a Herefordshire market town is now on display at Herefordshire Archive and Records Centre (HARC) until Thursday 5 May (Tuesday to Friday and Saturday 9 April 9.15am - 4.45pm).
During the project, the artists were given a single, pale glove, woven name tapes bearing the name Daphne Bryant and six months to create a piece of work in response to those base materials.
The curator of the exhibition will be available to offer free guided tours on:

Wednesday 13 April 11am - 1pm
Thursday 21 April 2pm - 4pm
Friday 29 April 10am - 12pm
To book a free tour of the exhibition or for further information please call 07971 684573 or email kathleen@murgatroydandbean.co.uk.
To find out more about HARC, visit www.herefordshire.gov.uk/archives.
Published: Wednesday, 6th April 2016