Competition to celebrate the Queen's 90th birthday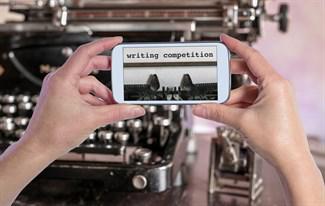 To continue the celebrations of the Queen's 90th birthday, the Herefordshire Lieutenancy are holding a writing competition for anyone aged 8 years and over, with a chance to win a kindle and winning entries will be published on the Herefordshire Council website and in the local media.
The competition is to create a piece of writing or poem of between 90 and 900 words, based on an interview with someone who is 90 years old (or more) this year.
There have been many changes in society over the last 90 to 100 years.
It is a different world now, how fascinating to be able to get a personal account of what it has been like to live through these changes.
The work could describe the joys, sorrows and dramatic changes experienced during their lifetime, from a country with no National Health Service or technology, not even television, where the only wireless was a radio and it was the only contact with the wider world, through growing up through two world wars to live in the world we have today.
The person interviewed can be a relative, friend or a member of the community.
The judge will be Quentin Letts, journalist, political correspondent and local resident. Find out more about Quentin here www.quentinletts.co.uk.
Prizes include Kindles, West Midland Safari Park tickets, book vouchers and vouchers for family meals at Nandos. All prizes have very kindly been donated and will be presented by the Lord Lieutenant on Saturday 11 June 2016 at the Tea following the service at Hereford Cathedral to celebrate the Queen's 90th birthday.
The competition is open until midnight on 20 May 2016. ​​​​