Workshop to be led by local tutor Mary Brewin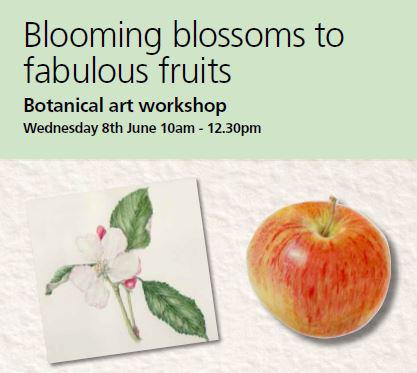 Inspired by the stunning Herefordshire countryside and its blossoming new orchard, Herefordshire Archives is offering an introductory workshop in botanical art.
Led by local tutor Mary Brewin, a tutor for a Botanical Art Group and Member of the Institute of Analytical Plant Illustrators, participants will have an opportunity to produce a detailed picture working directly from botanical material and think about how to take this wonderful art form forward in the future.
All are welcome, beginners and those with experience.
The workshop is on Wednesday, June 8 from 10am - 12.30pm.
Cost: £15.
For more information and to book your place please contact Herefordshire Archives on 01432 260750 or email archives@herefordshire.gov.uk.
Places are limited so booking is essential.
To find out more about the events happening at Herefordshire archives and records centre please visit www.herefordshire.gov.uk/events
Published: Tuesday, 24th May 2016